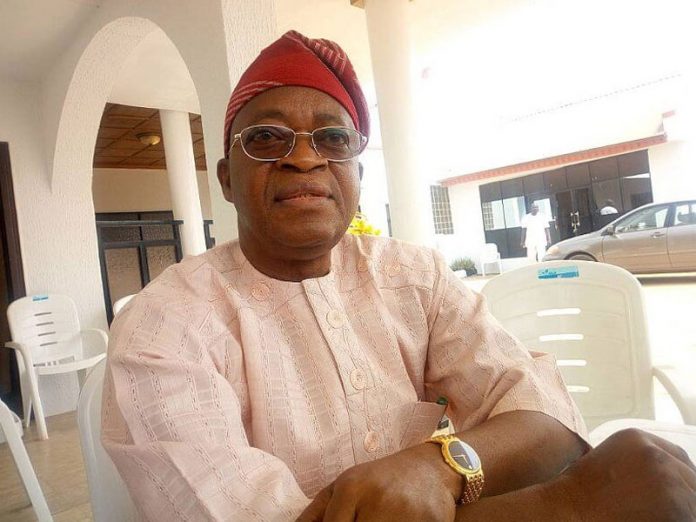 Yinka Kolawole in Osogbo
Osun State Governor, Mr. Gboyega Oyetola, has approved the recommendations of the committee on education review, which reversed the education policies of his predecessor, Mr. Rauf Aregbesola.
The Commissioner for Information and Civic Orientation, Mrs. Funke Egbemode, at a press conference jointly addressed with her counterpart in the Ministry of Education, Mr. Folorunso Bamisayemi, said the recommendations of the committee were approved at the State Executive Council meeting held yesterday.
Under the new policy, Oyetola has approved the reversal of a single uniform policy and each school in the state will revert to its former uniform identical to its students with effect from the next academic session.
Aregbesola had introduced a single uniform for all the schools in the state.
The state government has also resolved that each secondary school should be referred to as 'Grammar School' as against 'Middle/High School' introduced by the Aregbesola administration.
The state executive council also agreed that the education system be reversed to 6-3-3-4 as against 4-5-3-4 introduced by Aregbesola.
According to the state government, the reversal became necessary because of overwhelming demand from the people.
The state government also approved that the tablet of knowledge, known as 'Opon Imo,' be reintroduced while the government will consider collaboration with stakeholders for effective implementation.
The merger of girls' high schools and boys' high schools was also reversed with girls and boys having separate schools.
The review committee, chaired by Professor Olu Aina, in its report, had urged the governor to return schools to the former status before the administration of Aregbesola.
Egbemode said 10 of the recommendations were approved at the executive meeting.
However, moderating the briefing, the governor's Chief Press Secretary, Mr. Ismail Omipidan, noted that the speculations about the policy being an affront to the former administration was not correct, stating that the new policies are the government's response to the yearnings of the people.
The governor had earlier constituted the panel to look at some extant education policies in the state, with a mandate to review and come up with workable recommendations that could further improve the state's education system.
Quoting a renowned American author, John Maxwell, who has written many books on leadership, Oyetola, who noted 'a man must be big enough to admit his mistakes, smart enough to profit from them and strong enough to correct them,' said every responsible and responsive government must make people's demands the basis of its policies and implementation.
He added that the need to review the education policy was informed by the people's demand, saying the government would ensure full implementation of whatever that will improve the lots of the people and protect the future of its children.