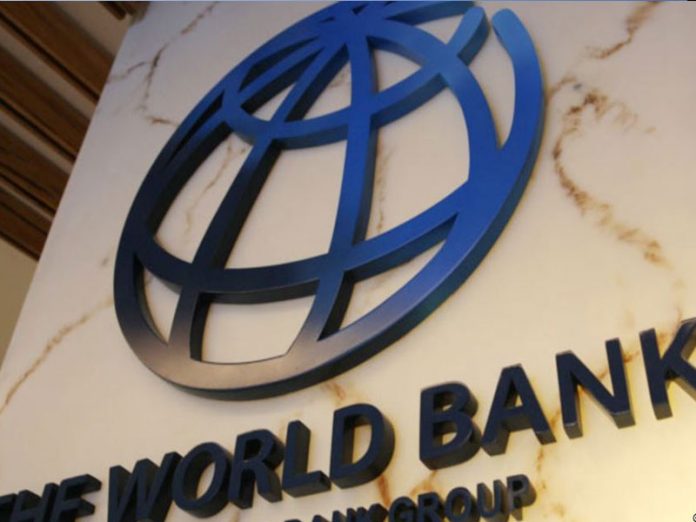 By Tokunbo Adedoja
The World Bank has approved $15 billion in lending to Africa in fiscal 2019, the World Bank Annual Report 2019 has shown.
The amount is for 152 operations of which two are IBRD and IDA blended operations, including $820 million in IBRD loans and $14.2 billion in IDA commitments, while revenue from Reimbursable Advisory Services agreements with six middle- and high-income countries is $7 million.
The World Bank Annual Report 2019, titled 'Ending Poverty, Investing in Opportunity', released on Tuesday, said the bank's regional strategy weaves together five core focus areas for stronger development. These include boosting human capital and empowering women; expanding the digital economy; promoting regional integration; addressing fragility and building resilience to climate change; and mobilizing finance for development.
The report noted that building human capital in Africa depends on women's empowerment, adding that the bank's Africa Human Capital Plan, launched in April 2019, seeks to help countries accelerate progress.
"We will increase our human capital investments by 50 percent, including $15 billion in new grants and concessional financing during fiscal 2021–23 to help drastically reduce child mortality to save 4 million lives, avert stunting among 11 million children, and increase children's learning outcomes by 20 percent," the report said.
On accelerating digital transformation, the report said the bank group and its partners "are committed to ensuring that every person, business, and government in Africa is digitally enabled by 2030."
It said a digital transformation in the region can increase growth in Africa by nearly 2 percentage points per year and reduce poverty by nearly 1 percentage point per year—and when paired with investments in human capital, these impacts can be doubled.
"This is not just about building infrastructure. It includes investments in skills, digital identification, e-commerce, and digital business. We will invest $25 billion in Africa's digital transformation between now and 2030, and we aim to mobilize at least $25 billion more from the private sector", the report stated.
On addressing the drivers of fragility and climate risks, the report said with climate shocks straining communities and threatening food security, it was critical to invest in climate adaptation and resilience as well as disaster risk management.
"Under our Africa Climate Business Plan, launched in 2016, the Bank has approved 176 projects for a total of $17 billion. These are delivering results ahead of schedule, particularly in climate-smart agriculture and ocean economies, coastal resilience, integrated watershed management, and renewable energy.
"In conflict hotspots, we are helping rehabilitate infrastructure, develop economic opportunities, provide basic services, and build the capacity of governments and civil society. The Bank Group supports the Sahel Alliance, a coalition of partners helping rebuild the social contract and state presence in recently stabilized areas of Burkina Faso, Chad, Mali, Mauritania, Niger, and Somalia. In Mali, we are helping restore a fishing port that was destroyed by bombardment in 2013. In the Central African Republic, a successful cash-for-work program is helping create jobs and boost self-employment," the report said.
Harping on promoting private sector–led growth, the report said while private participation in Africa's development was rising, with infrastructure investment totaling $7.7 billion according to the 2018 Private Participation in Infra- structure report, there was scope for much more.
It disclosed that the Bank Group was working to leverage all sources of finance, expertise, and solutions and working with governments to create an enabling environment for investors.
"With our help, Africa is generating most of its energy cleanly and in partnership with the private sector. To date, we have mobilized over $2 billion in private investment in Kenya and nearly $1 billion in Cameroon. Our support has also helped Kenya improve the operational and financial performance of its utilities—with two major utility companies now publicly listed—and develop renewable sources such as geothermal and solar", it stated.
The report also stated that the Bank was working across countries on the continent for better impact.
It said: "We have strengthened our support for regional integration following adoption of the Africa Continental Free Trade Area in March 2017 and are working closely with Regional Economic Communities to expand our work. At the same time, we have introduced a spatial approach to address common challenges in the Horn of Africa, the Lake Chad region, and the Sahel. Our regional integration portfolio amounts to over $10 billion in more than 70 operations."
The annual report also showed that the Bank's support to African Centers of Excellence had increased from $165 million to $465 million, to improve postgraduate education in 45 universities in 19 countries, focusing on science, engineering, economics, and mathematics.
It said the bank was also strengthening partnerships, including with the African Union Commission, the African Development Bank, the EU, and the UN, to drive stronger outcomes on joint priorities such as trade, access to electricity, conflict and violence prevention, and economic integration.