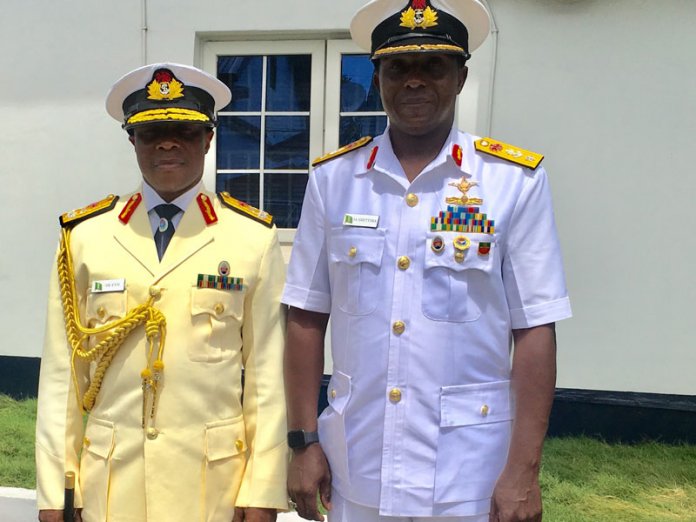 Commodore Ibrahim Shettima on Thursday formally took over as the commander, Nigerian Navy Ship (NNS) BEECROFT.
He took over from Rear Admiral Okon Eyo, who has been redeployed and appointed as the Director of Policy, Naval Headquarters.
During his remarks at his sendforth parade, Eyo charged officers and men to continue to be devoted to the country and the service as a whole.
He said: "I enjoin you never to rest on your oars, but to continue your devotion to the service and in particular extend the same cooperation or even better to the incoming commander."
The outgone commander appreciated the Chief of Naval Staff, Vice Admiral Ibok-Ette Ibas for giving him the opportunity to serve as the BEECROFT Commander, adding that he would do his best in his new appointment.
He advised the bad eggs in the country to find a legitimate business to do or else the wrath of the law would catch up on them.