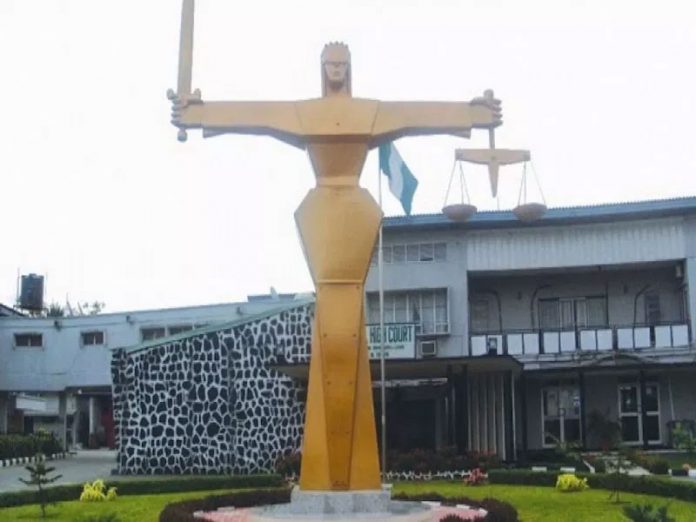 Alex Enumah in Abuja
Justice Okon Abang of the Federal High Court in Abuja Wednesday ordered the arrest of a top Bayelsa State politician, Hon. Israel Sunny Goli, and two others over their alleged complicity in February 24 abduction of Deputy Commissioner of Police (DCP), Kola Okunlola, in Bayelsa State.
Justice Abang's order was sequel to an oral application made for their arrest by counsel to the Nigeria Police Force.
DCP Okunlola, in charge of the Federal Special Anti- Robbery Squad (FARS), was said to have been abducted in Brass, Bayelsa State while he was monitoring the last presidential and National Assembly elections.
Others to be arrested alongside Goli, who was a House of Representatives candidate in the last election are Victor Tamarapreye and Azi Newton.
In a short ruling, Justice Abang ordered that the three, listed with eight others as defendants in a charge pending before the court, be arrested anywhere they are found in the country.
The judge said although it was not mandatory for the court to issue bench warrant on a defendant yet to be properly arraigned before the court, he was inclined to exercise his decretion in favour of the prosecution in view of the nature of the charge.
Justice Abang noted that sections 113 and 394 of the Administration of Criminal Justice Act (ACJA), on which the Police relied to make the application, did not make the grant of bench warrant mandatory.
He said: "However, having considered the nature of the charge, I am inclined to exercise my jurisdiction in favour of the prosecution in granting the order sought.
"In the light of this, the application of the learned counsel for the prosecution deserves to succeed and it is accordingly granted as prayed.
The judge also ordered that hearing notices be issued on the defendants.
The eight others listed in the charge are: Abiye Bob 'male'; Kingsley Alex 'male' (aka Cmaru); Clement Ayibatonye; Jonathan Hart 'male;' Sammy Newman 'male'; Sam Kojo 'male'; Pipi Ogiri, 'male'; Soldier Akwe (now at large).