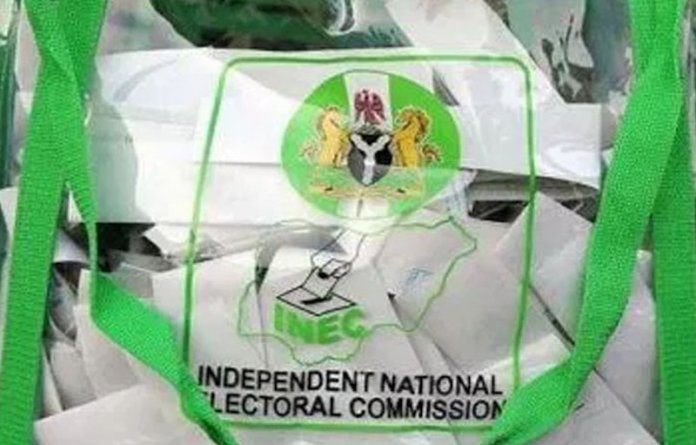 Members of the Independent National Electoral Commission (INEC)-accredited local and foreign Observers and Congress of Civil Society Organisations in Nigeria, who monitored the March 9 governorship and House of Assembly Elections in Enugu State, have called on "the federal government, securities agencies, the international community and human rights organisations" to investigate and take action on "the brutal attack and assault on our colleagues (observers) in Umuida, Enugu Ezike, Igbo-Eze North Local Government Area of Enugu State by supporters of a candidate".
It was recently reported by members of Global Policy Advocate and Leadership Initiative, accredited by INEC as observers, that they were brutally attacked and humiliated by "thugs" at the residence of a governorship candidate of one of the major political parties.
Reacting to the development, the independent observers, who were represented by their group leaders, namely, Amb. Samuel A. Onoja; Amb. Moses Ebahor; Titus A. Alagba; Chidi Chielo and Kingsley Muogo, while briefing journalists on the outcome of last Saturday's elections in Enugu State, strongly condemned the heinous act "in its entirety", disclosing that the incident "would have led to the death of our colleagues, who were exercising their legitimate duty".
"We, therefore, call on the federal government, security agencies, the international community and human rights organisations to intervene and investigate the unfortunate incident," the observers said.
They described the governorship and state assembly elections in Enugu State as "very peaceful, free and fair, and highly commendable," and went further to commend INEC, security agencies and the state government for providing a level-playing ground and security "during and after the elections, as there was no issue of violence recorded in any of the polling booths".
In a related development, 70 political parties in Enugu State under the auspices of Coalition of Registered Political Parties CRPP) during a post-election briefing on the outcome of the governorship and House of Assembly elections, debunked the allegation by The United Democratic Party (UDP) in the state that the exercise was fraught with irregularities.
The coalition, which comprised 40 out of the 42 political parties that participated in the governorship election in Enugu State, stated that there was no iota of truth in the allegation, stressing that "INEC performed excellently in the conduct of the election".
According to them, "the allegation by one of the political parties, the United Democratic Party (UDP) that there were irregularities during the election is not true; it is totally false and baseless. The governorship election as adjudged by the 70 political parties in Enugu State is the most peaceful, free and fair election that has been conducted in the state".
The 70 political parties maintained that the exercise was "very peaceful and meets the threshold of international best practices of democratic elections", disclosing that "the peaceful political environment before, during and after the election was possible due to the peace and security architecture put in place by the Governor of Enugu State, Hon. Ifeanyi Ugwuanyi".