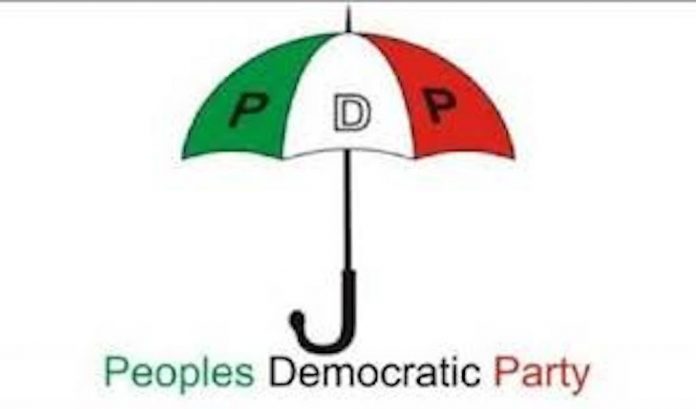 Emmanuel Addeh in Yenagoa
The Nigerian Navy Monday refuted a statement by the Peoples Democratic Party (PDP) in Bayelsa State that one of its personnel was killed in an election-related incident in volatile Brass Island in the state.
Authorities of the Central Naval Command clarified that its murdered rating on the island had nothing to do with the House of Assembly election in the state, but was attacked off Brass waters while on escort duty.
The PDP in Bayelsa had alleged that thugs loyal to the All Progressives Congress (APC) killed the naval rating, who was on election duty.
The state Secretary of the party, Chief Godspower Keku, noted that the rating was attached to NNS FORMOSO and was escorting electoral materials from Egwuama to Brass when he and his colleagues were attacked by APC thugs.
He called on the Commander of NNS FORMOSO to make the murder public and go after the killers.
However, the Navy, in a statement signed by Commodore Joseph Akpan for the CNC's Flag Officer Commanding (FOC), admitted that its rating died in Brass, but declared that his death had nothing to do with the just-concluded election.
According to the statement, the rating suffered a fatal gunshot wound and was evacuated to a hospital in Brass where he later passed on.
"The attention of the Central Naval Command, Nigerian Navy has been drawn to a publication about the alleged murder of a naval rating at Brass in Bayelsa State due to election violence.
"While it is true that the Nigerian Navy lost a rating, his death has nothing to do with election related violence or politics.
"The said rating was on escort duty onboard a ship at sea which unfortunately came under attack offshore Brass.
"He suffered a fatal gunshot wound and was evacuated to a hospital in Brass where he later passed away.
"The Command wishes to state unequivocally that personnel of the Nigerian Navy remains apolitical, resolutely neutral and will continue to adhere strictly to its professional code of conduct," Akpan said.
Meanwhile, the APC in a statement by its Publicity Secretary in the state, Doifie Buokoribo, has said the rebuttal by the navy vindicated its earlier position that its loyalists did not kill the naval personnel.
"We expect the PDP and Governor Seriake Dickson to have the courage to apologise for misleading the public, raising a false alarm, and spreading rumour," he said.