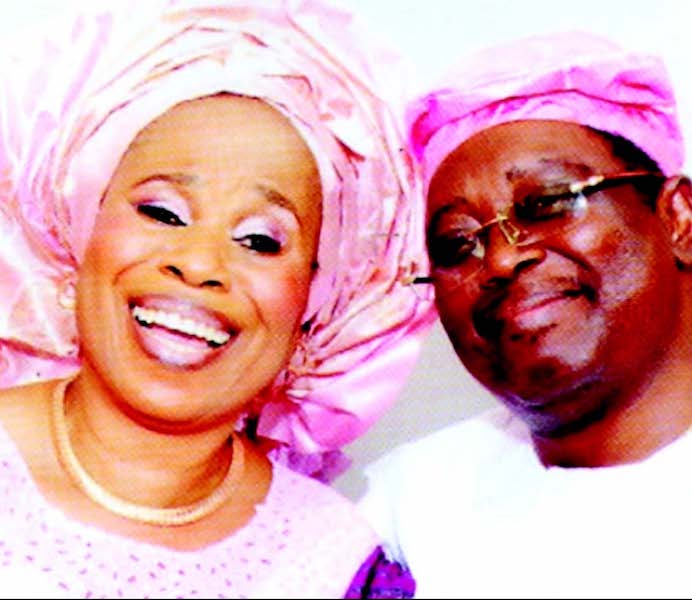 Olumuyiwa Talabi, the husband of Gladys Talabi, the very hard-working executive director, Legal/Security Services at Globacom, was a very lucky man. Unlike his ill-fated peers, he did not evaporate without an eyewitness. Yes, Olu, as he was fondly called, did not groan in dying, twisting the sweaty sheet around his chest. He did not gasp for breath feeling as if his senses drowned while he thrashed alone in the dark. Nobody has such terrible memories of Mr Talabi. When his time was up, the foremost marketer died and departed the world, leaving priceless memories behind for his loved ones.
Olumuyiwa Talabi, died on February 4th, 2019. He was 70. If money and love were enough, his beautiful wife, Gladys, could have mustered the whole world to save him and fulfil her vows that they would grow grey together but death had other tragic plans. It extinguished the brilliant flame of her husband and heartthrob thus casting her in inconsolable grief. He was known to all and sundry as an exemplar of the good husband. He used his considerable fortune to better the lot of many and was loved for his compassion towards the downtrodden. He was like a beacon of hope for them, and for others, a model of virtue and grace.
Yes, nobody makes lovely corpse. But Olumuyiwa did! Even in death, he cuts a perfect portrait of loveliness and humanity at its finest. Few people get to transit from being utterly indispensable to "eternally unforgettable." A real husband does. And if he is some husband to treasure, he may be succeeded but he can never be replaced. Like the brightest daffodil amid a bouquet of flowers, Mr Talabi exudes enviable humaneness even in his wake.
Like a renaissance artist intoxicated by the muse, Gladys chose to paint beautiful and everlasting pictures in memory of the father of her children. The beauty is in the detail. In a precedent-shattering ceremony that was at once sorrowful and uplifting, Olumuyiwa was remembered as a man of unimpeachable nobility whose life of compassion and style transcended the familiar and often pedestrian vanities of humanity. The ceremony attracted the crème of Nigeria's high society.
A product of the Igbobi College, Lagos and the University of Lagos where he read Philosophy and Political Science for his Master's degree, the deceased served the USA Wheat Associates as Marketing Coordinator for Nigeria and Sub Saharan Africa for 22 years before his retirement in 2016. At the well-attended funeral service, his wife was a picture of anguish and despondence. Olu, as he was fondly called by peers, was interred at the Vaults and Garden in Ikoyi. In her tribute, Mrs Talabi wrote, "So much to write and remember, beautiful and cherished memories, enough to carry me and keep me strong for the numerous years ahead, loving from the very beginning to the very end. I will miss my friend, older brother, husband, confidant, adviser, number 1 fan, my mirror, my teacher, my listening ear, human guide, companion, prayer partner and gist mate. Take care my husband and best friend, my dearie, love you always.'' They had been married since 1978.
Yes, even if the trillionaire Globacom boss, Dr. Mike Adenuga Jnr., had his way as he is wont to in business, he would have bullishly negotiated with death to name its cost and spare the life of his wonderful staff's husband. Gladys was devastated and inconsolable. She raved and ranted about her loss, tearing and tugging at her hair.