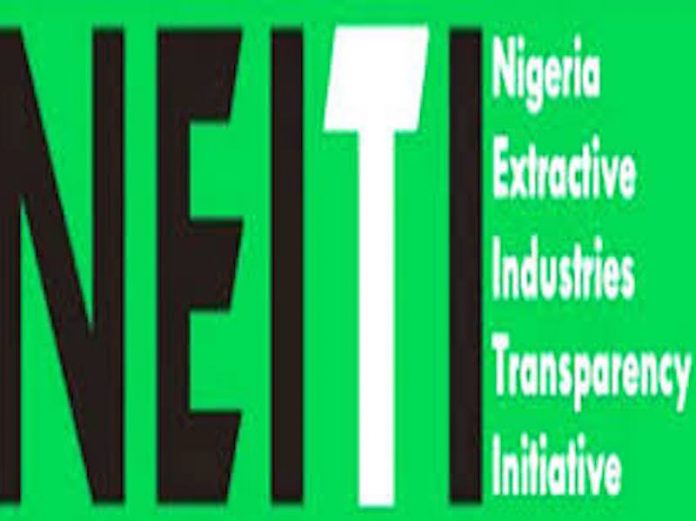 Govt has attracted more investors in three years, says minister
Kingsley Nwezeh in Abuja
Low policy perception index, a product of policy inconsistency over the years, weak regulatory architecture have alienated mining majors and minors from investing in Nigeria's solid minerals sector, Nigeria Extractive Industries Transparency Initiative (NEITI) has said.
Nigeria is considered a global haven for 54 unexploited mineral resources strewn across 22 states of Nigeria.
However, Minister of Mines and Steel Development, Alhaji Abubakar Bawa Bwari claimed that government's interactions with investors and investment inflows into the sector improved significantly in the past three years to the point that the perception problem has changed, leading to the influx of investors into the mining sector.
In its latest report titled "Improving Transparency and Governance for Value Optimisation in Nigeria's Mining Sector," NEITI identified low perception index, weak regulatory architecture and the absence of mining majors as the bane of the sector.
''Given the review of Nigeria's extensive and comprehensive mining regulations, it is obvious that the country boasts of a regulatory framework that can measure up to some of the best in the world. However, it is obvious that efforts to give Nigeria a world-class regulatory architecture have not produced the kind of investor interest and patronage that was intended.
''It is very probable though that with increased investor awareness of the continuous reforms to fine-tune the process and address the gaps, investors will come around to the emerging reality and begin to take advantage of the huge potential presented by the Nigerian mining industry.
''This potential is reflected in the globally referenced Fraser Institute annual survey of mining companies 2014, which also compared Nigeria with other known global mining destinations such as Chile, Australia, United States of America (USA) and South Africa.
The indices used by the institute are in relation to corporate tax, the royalty payment regime, financial incentives, lease duration, customs duty and ownership requirements", the report said. The report also said Nigeria's corporate income tax rate of between 20-30 percent "compares favourably with those of South Africa, Chile and Australia, and is much lower than that of the United States of America at 40 percent.
"The royalty regime of 3-5 percent for metals, gold, copper, iron ore and energy mineral coal, also compares favourably with these countries and is much lower than the USA's regime of 4-10 percent. "The tax holiday incentive of an initial period of three years from the commencement of operations is very attractive by global standards, especially for a green and brown field exploration and mining destination.
"While Nigeria's efforts at attracting mining investors with the introduction of the ease of doing business policy initiative, three years tax holiday among other incentives, the sector remained largely unexploited.
"The government policy of exemption from customs and import duties for mining equipment is also a major incentive, as obtains in South Africa and the USA. This is unlike Chile and Australia that collect 6 percent and 5 percent respectively and in some cases, still collects additional import processing charges."
"Perhaps only Chile, which allows for an indefinite leasehold duration on mining leases, could be said to be more attractive in comparison to Nigeria's 25 years lease period. In terms of ownership and foreign participation, foreign companies are encouraged to incorporate local subsidiaries, compared to these other destinations with varying percentages of permissible foreign acquisition. While South Africa allows for a maximum of 26 percent ownership, in Australia this is limited to only 15 percent.
"However, despite Nigeria's extensive and globally competitive regulatory framework, Nigeria's mining industry is largely unexploited and contributes very little to the country's industrial output. As at 2016, the Mining Index for Nigeria was still comparatively the lowest at 84.1 percent, in comparison with that of the USA at 133.9 percent, Australia at 131 percent or even South Africa at 98 percent. This is expected, since these are known destinations with long-tested mining cultures, and consistency in the formulation and
In an interview with THISDAY, Bwari argued that the perception problem had changed, which he said, evident in the interaction he had with investors, especially foreign investors at international mining conferences in South Africa, Canada, United Kingdom and China among others.
Before now, according to him, Nigeria was given little attention in terms of mining and this had to do with perception. Nigeria is perceived as oil and gas destination and not a mining destination. Ours was to change the perception and that has improved and today Nigeria is on the lips of most investors.
He said, "We had the opportunity for the first time to sit at the London Stock Exchange to address them on the investment opportunities in Nigeria. We told them that we have the endowment. We told them about the investment opportunities here and incentives available to prospective investors."
NEITI had noted in its report that "despite efforts at attaining a globally competitive regulatory and governance framework, the policy perception index of Nigeria is still comparatively one of the lowest in the mining world. An index score of 30.54/10.63 is far below that of Australia (76.61/70.47); Chile (70.86/72.23); South Africa (39.78/69.08); and USA (71.8/69.08).
"This perception will need to be worked upon by improving the indices of governance and consistency in policy execution. The policy perception index is the outcome of surveys of investors working in the market. The Nigerian score reflects the absence of global mining majors and juniors. However, recently in their 2017 survey, the Mining Magazine reports an improvement in the Nigerian policy perception index. This may have drawn largely from the implementation of the 2016 Mining Road Map. Despite this, the score is still comparatively low when compared with that of the major mining destinations.
"Nigeria's low score in Policy Perception Index should be reversed through further removal of barriers to investment. While efforts have been made by the current government to improve the ease of doing business score, further attempts should be made to increase the ease of access to critical information, not only about minerals deposits but even about ownership of mineral titles in the country. Mining policies should also guarantee predictability and consistency of application of rules".