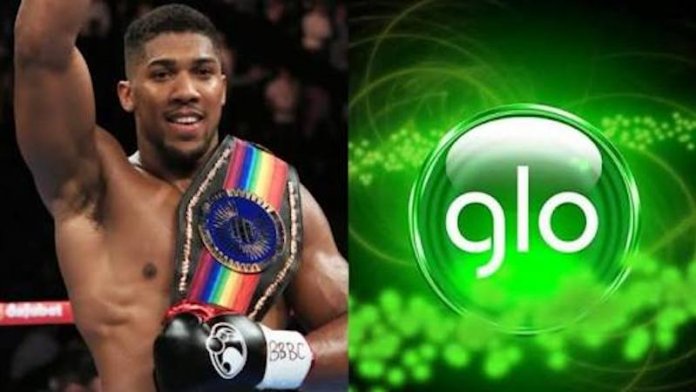 Fifteen years after the Globacom brand was launched, its handlers appear to have changed the gear to position the African brand through its new communication direction as a pathway to Nigeria's digital future, reports Raheem Akingbolu
At the inception, Globacom was positioned as a telecoms brand that was conceptualised to make telephony and allied services accessible and affordable to every African across all levels of society. As a result of this, the brand, from inception, has espoused certain fundamental values.
Within the first few days of its birth, the promoters of the brand were quick to let subscribers know that they were coming into the market with a world-class company that would never relent in investing in the best, cutting edge, up-to-the-minute technology and methods. To them, Nigerian consumers deserve nothing, but the best at all times. Over the years, it has also been positioned as a brand that would give subscribers on the network value for money.
"We believe that we must at all times give cogent reasons for our existing customers to stay with our network and for prospects to join us through consistent quality that is second to none and pricing that does not exploit or unduly stretch our consumers," the company emphasises this from time to time to give patrons yardstick to measure its brand promise in line with the brand propositions.
Against the Odds
Despite the seeming resistance in the market place by existing brands, the brand has consistently stuck to its never-say-die spirit, knowing well that nothing good comes easy; that success requires guts, a bold and daring attitude and hard work. Looking back in the last 15 years, Glo has not only confirmed that nothing is impossible, it has given the giants in the industry a run for their money.
Though many products were introduced to win consumer loyalty, its promoters went further by identifying various customer empowerment schemes that were put in place to bond more with patrons of the brand.
Few weeks ago, another chapter was opened in the anal of Nigerian telephony market through the company's huge investment in relevant technology to add value to the lifestyle of the customers. Since then, consumers have continued to describe the various products as game changing products and services that provide best value to customers now and in future.
As if it was enshrined in its provenance, the Nigerian brand has not looked back in its determination to build Africa's biggest and best telecommunications network, hence the need to help its subscribers to stand tall with the rest of the world.
When the company came out with 'Glo With Pride' as pay-off, only few market watchers took it serious, but by re-enforcing its vision to revolutionise telephony in Nigeria and becoming the first network to launch on the per second billing platform and roll out world class services covering thousands of cities, towns and villages in a few months of operations, competitions were humbled. This singular act opened up the telecoms category to every citizen irrespective of ethnic nationality, creed or income as it enabled them to be one with the rest of the world.
Among other forward looking products, the company has since launched a slew of futuristic products and services such as: offering of 2.5 G when others were on 2G, first to offer MMS and the first telecoms brand to offer international SMS connectivity to over 804 networks in 174 countries. Other pacesetter offerings are: BlackBerry solutions, international prepaid roaming, voice SMS, personal ring-back tunes and Magic plus, with a comprehensive bouquet of SIM-based information services.
Changing Gear
In what looks like a testimonial to the soaring Nigerian spirit with the capacity to assimilate global best practice and deploy same at home for the advancement of society at large, Glo appears to be evolving with the times as times were evolving. In a desperate move to catch up with changing demographics that skewed towards the youth, the company needed to connect with the "now" person, who was challenged by limited job opportunities and a harsh economic environment. As such person set to take charge of their lives and realise their full potential in businesses and enterprise, social relationship and other facets of their lives, the brand recently launched over 10,000-kilometre Glo 1 submarine cable, which provides tonnes of terabytes of data per second to West Africa. This is in addition to its nationwide fibre optic backbone, which is believed to have greatly enhanced the network's power and efficiency.
Speaking with journalists recently, the Deputy Chief Operating Officer, Technical, Mr. Bisi Koleoso, said, "Glo 1 is providing more cost effective services to our teeming subscribers across West Africa and ushering in prosperity to the doorsteps of the common man. However, life is always dynamic and being a network that drives the future as well as yearning to connect subscribers to the world real-time, Glo is constantly evolving."
To drive its new communications strategy, the brand has rolled out new products, which include: Glo Drive, Glo Health, Glo Entertainment Portal, Glo Mobile Money, Glo Call Connect Service, World Connect and Glo Titi, the Artificial Intelligence platform.
If there is anything that sounds unusual about its current communications approach, it is the courage to bring on board the Heavyweight Champion, Anthony Oluwafemi Olaseni Joshua, as a brand promoter. Since his emergence on the world boxing scene, Joshua has attracted a lot of scrutiny from Nigerians trying to establish if he had any attachment to his roots, Nigeria. Such lingering doubts have been laid to rest with the new TVC unveiled by Globacom recently. In the commercial, Joshua gave a ringing announcement of his status as a Nigerian.
The bricklayer-turned boxing champion in the commercial revealed the parallels between him and Glo. Some of these include (a) the never-say-die, can-do spirit of Globacom which undergirds and constitutes the philosophy of the telecommunications giant is shared by the champ who says in the TVC, "You need strength?" Yeah, that comes from the hard knocks that life throws at us. And we are Nigerians, we know all about that."
He went on to compare life's challenges with boxing, saying, "It's like when we are up against the rope. You don't stay down, you've got to fight. You have to dig deep to be a world champion."
Trumping his Nigerianess, Joshua announces: "There's always been a big piece of my heart as a Nigerian, and I do believe that it is that piece that sets me apart. It always says to me, 'never give up; dream big! We come from a nation of warriors and that is why I believe in Glo. We have that same tenacity and that Nigerian fighting spirit, that make us game changers! We are relentless. We don't just face our challenges; we step into the ring to win again and again and again. If you believe in yourself, there is no limit to what you can achieve. Yeah, I used to be a bricklayer in England, but now I am heavyweight champion of the world!"
New Course for Healthcare
Though many products were introduced, the decision of the company to prioritise healthcare through Glo health sounded unusual. But Koleoso was quick to state in his welcome address that, as the innovation leader in Nigeria's telecoms space, Globacom was committed to ensuring that Nigerians were not left behind in the march to a digitalised world, hence the need to digitalise major services that could improve living standards.
Koleoso pointed out that Glo Health Care was a digital health assistant designed to offer Nigerians access to best doctors in the world directly on their phones. Speaking while taking journalists through a presentation on the array of products and campaign deplored to reshape the industry, Koleoso said the product was conceptualised to enable Nigerians connect with at least 300 specialised doctors worldwide.
For easy understanding, the deputy COO also added that the product has been domesticated into major languages; Igbo, Hausa and Yoruba·
Boost for Entertainment Industry
With a new entertainment portal, the Glo Entertainment Portal, which offers a single point of access for millions of digital entertainment content through Glo Café, the company has further showcased its commitment to promote local content in the entertainment industry. In a way, pundits see the entertainment portal as a melting point for both local and international artist because of the provision of a single point of access for all digital content through Glo Café, which supplies premium content of top international labels. ·
With over two million local and foreign songs and over 12,000 Hollywood, Nollywood, and Bollywood movies on Glo Café and Glo movie café respectively, the Glo brand has surely created a unique platform for existing and upcoming artists to explore and sharpen their skills.
Besides, for making accessibility possible to more than 10,000 games from top gaming developers across the globe as well as provision of music, comedy, sports and short videos from top music channels, the brand has thus created a one-stop-shop content platform for Nigerians. This is in addition to the promise of more than 62 live channels on Glo Mobile TV.
What further demonstrated the patriotic posture of the brand is the parade of various Nigerian artistes that represent the old and the young generations in 'Glo's We Got People Talking' song. Among others, the highly emotional song parade legendary King Sunny Ade, Davido, Olamide, Flavour, Sani Danja Dimension and many supporting artistes.
Glo Mobile Money
One of the products, which have been hailed by industry watchers as being timely, is 'The Glo Mobile Money'. According to Koleoso, the new product is an agent network which would hasten the drive towards a cash-light Nigerian society by enabling financial transactions on the mobile phone and extending financial inclusion to over 60 million unbanked people in the country. The product is considered apt for this era because of the general clamour for cashless society.
Artificial Intelligence Service
Tagged 'GLO TITI', the artificial intelligence platform introduce at the forum would engage customers directly and assist them to get information about data plans, prepaid plans and value added service (VAS). This enables customers to choose the most convenient plan, resolve issues and ask questions any time of the day without any human interface.
Speaking about this, the group Chief Technical Director, Sanjip Roy, in his presentation, said over 2,000 generators, and 6,000 new batteries had been swapped for better power availability for the network. He also stated that about 1,000 kilometres of fibre have been rechanneled to the ongoing road constructions across the country.
Roy said: "A new e-band microwave radio technology has been deployed, resulting in increase in backhaul bandwidth to 1.5 and 2 GB per link. More than 1800 BTS and equal number of nodes have been swapped in Lagos, Oyo, Ogun and Rivers states. Also supplied and deployed are 1000 microwaves to modernise the transmission network to IP. The capacity of Glo 1, Globacom's submarine cable, has been upgraded to 300G, giving huge bandwidth for mobile and Enterprise business.
Two other products that would excite Nigerians in the next few days are the Glo Drive and Glo Call Connect Services. While Glo Drive addresses problems subscribers face with storing their data by offering limitless storage capacity in the cloud, Glo Call Connect helps subscribers stay connected all the time even if the subscriber's phone is switched off, has zero balance, or is out of coverage area. The last is the Glo World Connect, which ensures that business executives stay connected to their offices anywhere in the world by offering them the most affordable roaming data in 60 countries with over 6.4 million wifi hotspots worldwide.