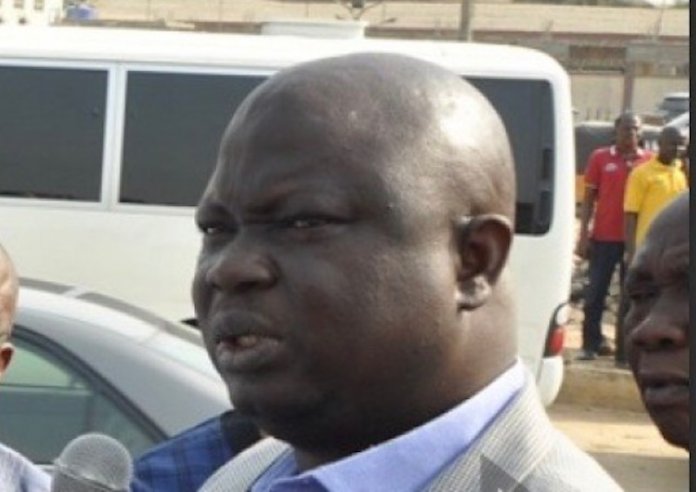 Standing regally at the intersection of Agidingbi, a few streets from Alausa, the Lagos State seat of power, the new multi-storeyed complex built by billionaire Adebiyi Olalekan, the construction magnate behind Laralek Ultimate Limited, has officially opened for business. Imposing and eye-catching, it is hard to miss as you drive or walk by.
The complex is now a beehive of activity. And it is bound to get more frenetic in the days ahead as many of the shops open for business. The Laralek boss, a very close friend of Governor Akinwunmi Ambode stunned the residents of the area with the audacious purchase of the land on which the community's Central Mosque was built to build the complex.
In spite of the vehement opposition of the owners of the land and worshippers, the otherwise self-effacing billionaire demolished the mosque and in less than four months, erected the eye-popping multi-storeyed edifice that sticks out in the skyline of the neighbourhood like a malignant tumour. Before now, rumours abounded that the property belonged to Governor Ambode because of its location and the sensitivity of demolishing a mosque yet, without a breakout of crisis. Sources have now revealed that the property is Adebiyi's gift to his wife, Omolara, whom he worships the ground she treads.
To placate the dissenting voices, Adebiyi built a mosque elsewhere for them. Indeed, Adebiyi and Governor Ambode are very close; with those in the know saying that he is to Ambode what Deux Projects's Tunji Olowolafe was to former Governor Babatunde Raji Fashola. Some of the construction projects in the state usually go to him except those he rejects or so the sources affirm.
For instance, Laralek – derived from his and wife's names – is behind the ambitious 10-lane Oshodi –Murtala Mohammed Airport expressway. Prior, he had handled, among others, the reconstruction of roads in the Alimosho–Ipaja–Ayobo environs and the urban renewal programme of the outgoing Lagos administration. By virtue of this, Adebiyi's wealth has quadrupled in that short space of time. All that now belongs to the past as Adebiyi is smiling to the bank even more with the opening of the complex.