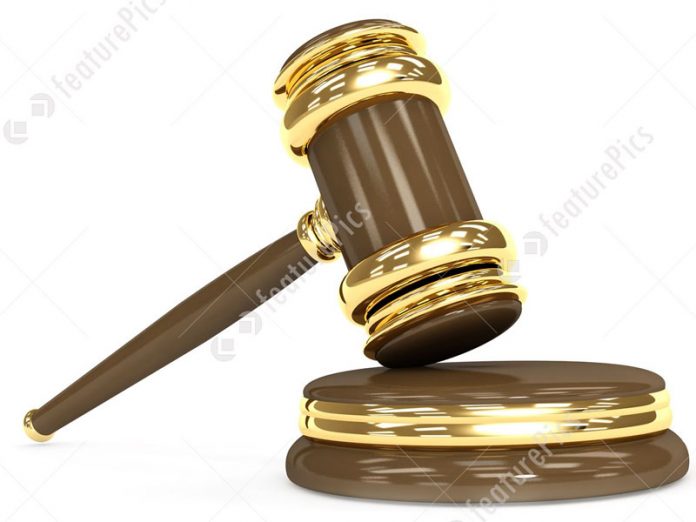 A Federal High Court sitting in Abuja has been urged to disqualify Ugwumba Uche Nwosu from participating in the forthcoming governorship election in Imo State.
This is sequel to an application brought by the Action Peoples Party (APP) against Nwosu alleging that he was nominated by two different political parties in violation of the Electoral Act.
The court has directed the plaintiffs, APP and Uche Nnadi, to serve Nwosu with the originating process for him to come and show cause why he should not be disqualified from further participation in the Imo governorship election.
The court, however, refused the plaintiffs' application for an order compelling the Independent National Electoral Commission (INEC) to stop recognising Nwosu as a candidate.
Instead, the court directed that the originating process be served on Nwosu by advertising same in a national newspaper, and adjourned the case to March 8 for definite hearing.
The plaintiffs stated that in October 2018, Nwosu submitted a nomination form to INEC as the candidate of the All Progressives Congress (APC) in the 2019 Imo State governorship election.
They said Nwosu further submitted two valid court orders made by the High Court of FCT, Abuja, and Federal High Court, Owerri, recognising him as the authentic candidate of the APC in the Imo governorship election.
While he continued to hold on to his nomination as APC candidate, as ordered by the court, the plaintiffs claimed Nwosu also submitted another nomination form to INEC to the effect that he had been nominated by the Action Alliance (AA) as its candidate for the same election.
They stated that by the provisions of Section 37 of the Electoral Act 2010 (as amended), multiple nomination led to automatic disqualification of the candidate. Based on that provision, the plaintiffs want the court to compel INEC to disqualify Nwosu.
Section 37 of the Electoral Act 2010 (as amended) provides that where a candidate knowingly allows himself to be nominated by more than one political party and or in more than one constituency, his nomination shall be void.