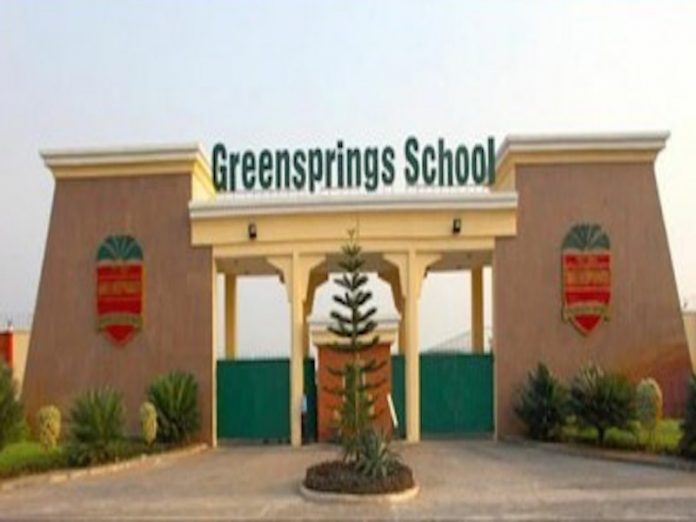 Few weeks after four students of the school won $60,000 worth of scholarship in the Conrad Challenge, another set of students from Greensprings School, Lekki, Lagos recently won $2,000 in the 2018 edition of the School Enterprise Challenge.
The School Enterprise Challenge is an initiative of 'Teach a Man to Fish' a UK charity organisation. Over 1,000 schools across the globe participated in the programme, aimed at helping students to learn valuable 21st century business skills they can use to support their schools and local communities.
Greensprings School participated in the enterprise challenge and came up with a business called 'GREENY-G Mini Mart.' The aim of the business is to provide toiletries, stationery and healthy snack foods for members of the school community.
With its establishment, the students have learnt skills such as planning, finance, sustainability, teamwork, research, sales and marketing. They have also learnt how to keep financial books accurately.
In a statement, the Principal of the school, Mrs. Feyisara Ojugo said "GREENY-G Mini Mart has provided our students with the opportunity of meeting their immediate community's stationery and grocery needs. It has also ignited the spirit of enterprise among the students.
"We are hopeful that they will come up with other ventures to continue to grow their entrepreneurial skills."
At the end of the challenge, Greensprings students emerged the Africa Region- Best Bronze Winner, and $2,000 was awarded to them.
In her reaction, the Director of Education, Greensprings School, Ms. Helen Brocklesby said: "We are indeed proud of the efforts of our students at Greensprings, they have worked very hard to achieve success in this business, and we believe it will be profitable.
"I am happy that our school got recognised and won an award. This is exciting for us as an institution."
Speaking on the importance of the School Enterprise Challenge, the CEO of Teach a Man to Fish, Nik Kafka said: "We are on a mission to tackle youth unemployment and the 'learning crisis.' The impact shown by these winners reminds us why it is so important to give young people the skills and experience to become the job creators of tomorrow."
Students who took part in the School Enterprise Challenge were actively involved at every stage of the school business activity. Over the course of the enterprise challenge, students wrote a business plan, conducted market research and prepared a business budget – and all these were put together, while also producing some of the items for sale.
Sustainability and social responsibility are important criteria required to succeed in the School Enterprise Challenge, and the students of Greensprings School were said to have successfully demonstrated these yardsticks.
The winners of the School Enterprise Challenge 2018 were announced this February and the registration for the 2019 edition is in progress. Visit schoolenterprisechallenge.org for more information.