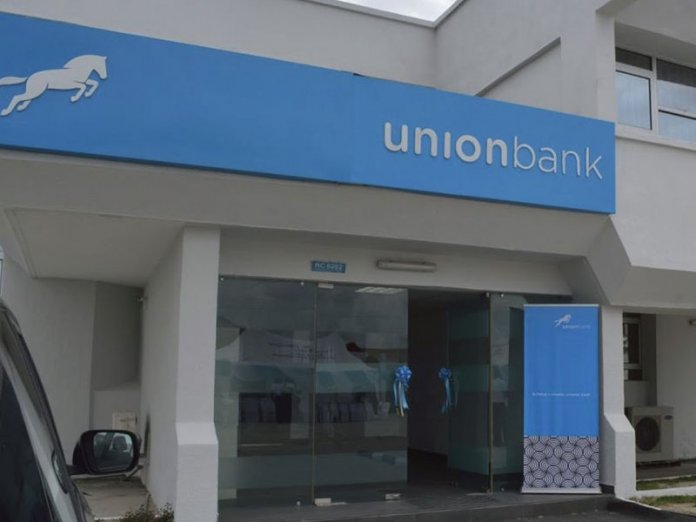 Union Bank of Nigeria Plc recently completed an 8-month mentorship scheme for youths in Igbodo community of Delta State.
This exercise was part of the bank's corporate social responsibility (CSR) initiatives.  Four hundred youths from the community benefited from the intensive programme, which was tagged We Lead Mentorship Programme (WLMP).
 It focused on training and grooming the young people over the eight-month period, encouraging them to shun the appeal of illegal migration and instead, channel their talent and focus towards self-development and leadership.
The WLMP programme was implemented by Union Bank in partnership with Rural Development and Reformation Foundation (RUDERF) and the Igbodo Development Union (IDU), as a community-based mentorship scheme that train  local mentors and facilitators and deployed them to tutor community youths working closely with the RUDERF team.
The main aim of the scheme was to curb various societal issues ranging from illegal migration to violence, extremism and other vices.
Union Bank said in a statement explained that Igbodo community leaders, Delta State Government functionaries, beneficiaries of the project and their parents were present at the graduation ceremony which held recently to mark the close of WLMP 2018.
Commenting on the WLMP project and the bank's sponsorship of the initiative, Ogochukwu Ekezie-Ekaidem of Union Bank said: "Talent development is a core focus area for Union Bank's Citizenship Programme. We are pleased to have impacted over 400 youths through the We Lead Mentorship Programme and will continue to provide support and mentorship for the youths as they strive for a better future."
According to her, Union Bank's sponsorship of the programme underscored the bank's commitment to talent development among Nigerian youths.
The bank recently released its second Citizenship, Sustainability and Innovation Report, an annual report which highlights its strategic approach, initiatives and impact made in the areas of citizenship, sustainability and innovation in the past year.
MARKET NEWS
Market Rebounds on Bargain Hunting in Bellwether Stocks
Goddy Egene
The Nigerian equities market rebounded yesterday after opening for the week on a negative note the previous day. The   Nigerian Stock Exchange (NSE) All-Share Index (ASI) had shed 0.82  per cent on Monday.  However, bargaining hunting in bellwethers led to a recovery in the market  yesterday with the index appreciating by 0.34 per cent to close at 32,718.72. Also, market capitalisation added N43.9 billion to close at 11.2 trillion.
The bulls were in full control  as    23 stocks appreciated compared with 16 that depreciated.  Also, value of and volume of  transactions increased by 104 per cent and 30.9 per cent to  N3.397 billion and 215.381 million shares, from N1.666 billion to 164.582 million shares respectively.
In terms of value, the most active stocks were Zenith Bank Plc (N1.3 billion), Nestle Nigeria Plc (N640.1 million) and  Dangote Cement Plc (N287.3 million) while Zenith Bank (58.3 million shares),  Sterling Bank  (35.1 million shares) and FBN Holdings Plc  (25.6 million shares) were the top traded stocks by volume.
The price gainers' chart was led by Veritas Kapital Assurance Plc with 9.5 per cent, trailed by Law Union & Rock Insurance Plc with 8.5 per cent. UAC of Nigeria Plc chalked up 6.4 per cent. The conglomerate last week announced the retirement of its group chief executive officer, Mr. Abdul Bello effective January 1, 2019.
According to the board of the company, the Executive Director, Corporate Services of the company, Mrs. Omolara Elemide, has been appointed   as acting GCEO with effect from January 1, 2019.
Although no reason was given for Bello's retirement, Chairman of the UACN, Mr. Dan Agbor thanked   him  for his dedicated service to the company and wished him the very best in his future endeavours.
Wema Bank Plc was among the top price gainers, garnering 5.5 per cent, just as Cadbury Nigeria Plc went up 5.2 per cent. Flour Mills of Nigeria Plc gained 5.0 per cent.
The flour milling firm last Friday listed its Series 1 and 2  N20.110 billion bonds under its   N70 billion bond issuance programme on the FMDQ OTC Securities Exchange and Nigerian Stock Exchange (NSE).
The proceeds of both issuances were used entirely to refinance existing debt obligations of the company and streamline its maturity profile.
Commenting, the Group Managing Director, FMN Plc, Mr. Paul Gbededo,  said: "The transaction will help the company achieve its strategic objective of sustaining its market leadership position with our foods and agro-allied businesses, whilst fostering our vision of Feeding the Nation, Everyday."