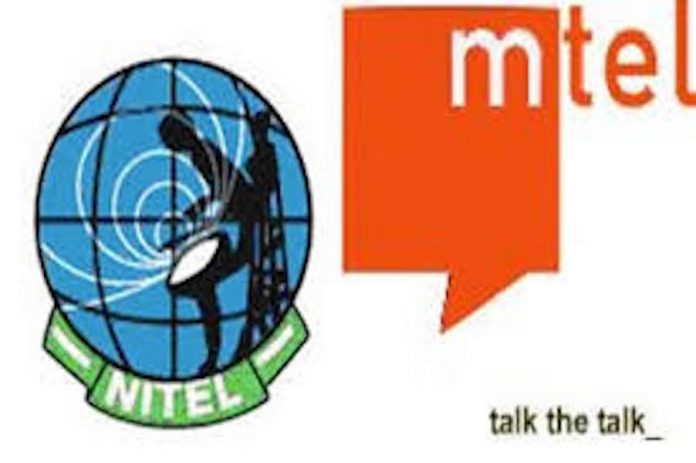 By Ugo Aliogo
The Secretary, Nigeria Telecommunication Pensioners Association Incorporated, Nitel/Mtel Pensioners, Lagos Branch, David Olukunle, has stated that the association has no relationship or connection with Association of Former Telecoms Employees of Nigeria (AFTEN) which is being paraded by Pastor Oluti Aremu.
Olukunle, who disclosed this in Lagos during a meeting with members, noted that Nitel/Mtel pensioners association had been negotiating with government before privatisation of Nitel in order to know what would be the fate of pensioners post privatisation.
"What we want the media to know is that Nitel pensioners association is a welfare association catering for the rights and welfare of Nitel pensioners. AFTEN has no relevance to us, we are not connected or affiliated to them in anyway. Nitel pensioners association has been negotiating with government even before," he noted.
Noting that AFTEN was formed in 2007 without the knowledge of Nitel pensioners, he said most of the disengaged staff who had done more than 10 years were then regarded as pensioners and were asked to join the association.
Olukunle explained that as an unknown entity, the Nitel pensioners had always ignored the group because AFTEN had not come to them openly.
He added that Nitel pensioners had only been hearing by way of the text messages which the body had been sending for people to come and collect money, do verification and other things.
"We have always ignored them because they have not come to us openly, we have only been hearing, by way of the false text messages they have been sending for people to collect money, do verification and other things. There is nothing like that. We have a group at Abuja which has taken care of this issue. What we are doing here is to say that we don't belong to AFTEN," he added.
In his remarks, a member of the Nitel/Mtel pensioners, Comrade, Augustine Onokpise, also said Nitel/Mtel pensioners had no relationship with AFTEN, stating that Nitel/Mtel is incorporated and it is from the retirees of the then P and T.
He also noted that Nitel/Mtel were federal government companies that were liquidated and the staff were entitled to life pensions which he noted the members were not getting, "therefore, we don't have anything to do with AFTEN."
Onokpise added that Aremu began sending false text messages to members precisely in 2012.