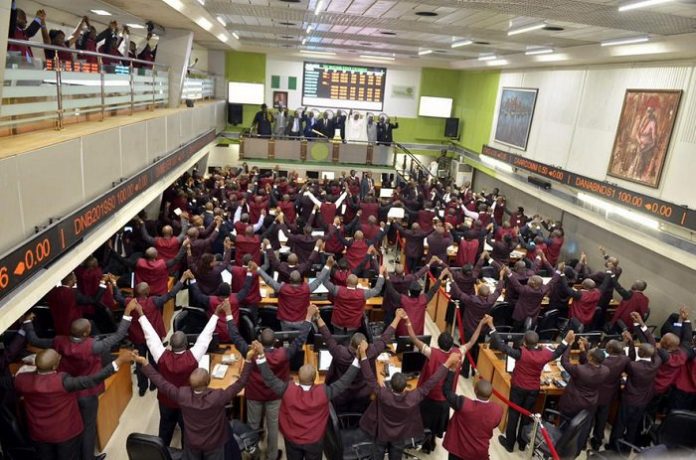 Goddy Egene
Market operators and analysts have advised equities investors to moderate their post-election expectations, saying the market usually rise immediately after elections and decline shortly after.
Recent historical performance data showed that general elections are followed by bullish trend.
Hence, many stakeholders are optimistic that the market might follow same pattern next year.
But analysts at Cordros Capital Limited, an investment banking firm, said some external events and domestic macro fundamental issues will remain the key drivers of market movement.
"It is therefore noteworthy that investors reassess the impression that local equities have been held down largely by election risk, thus implying imminent recovery post polls next year," they said.
According to them, activities in the Nigeria equities market since the January bull run have been largely bumpy, as the dual impact of domestic worries, and the reverberating effect of global concerns continue to weigh on the market.
They explained that without any meaningful positive trigger, investors may see the lukewarm market performance persist even after the general election, come next year.
"Notably, marginally tightened global liquidity conditions, together with the rhetoric of trade protectionism, and the economic crises in Argentina and Turkey drove negative sentiments across emerging and frontier markets.
The domestic market was not spared in the sell-offs which was largely induced by external factors. Furthermore, disappointing growth data, together with unimpressive corporate earnings further weakened appetite for Naira risk assets. Oil prices may have remained firm, but it would appear that external concerns weigh stronger on sentiments. Even as the unflinching sell-offs made valuations somewhat compelling, investors remain unconvinced," they said.
The analysts noted that election period is imminent and the polity is gradually heating up, adding that, they are yet to strongly impact market sentiments thus far this year and would remain so over November and December.
Cordros Capital said undeniably, election-related risk-off sentiments will be stronger from January 2019.
The analysts explained that the performance of the local market in the last two election years showed sharp post-election gains, albeit short-lived. According to them, in 2015, the market was thrilled by the news of the victory of the opposition, with the index gaining 14 per cent between April and May , before crashing in subsequent months.
In the same vein, Nigeria's equities market warmly welcomed the election of President Goodluck Jonathan in 2011 as NSE ASI returned five per cent between April and May of that year, and went south thereafter.
"Clearly, on both occasions, the failure of the economic managers to meet market expectations tanked the post-election rallies. We suggest investors take a cue from the experiences when framing investment strategies ahead of next year.
"In our view, barring less hawkish monetary policy rhetoric across developed economies, better global trade talks, and improved economic landscape across emerging economies, most of which are unlikely in the near term, and from which NSE ASI will certainly benefit, post-election activities in the local market will follow the historical pattern, and more so, in the absence of market-friendly policy changes/announcements," they said.