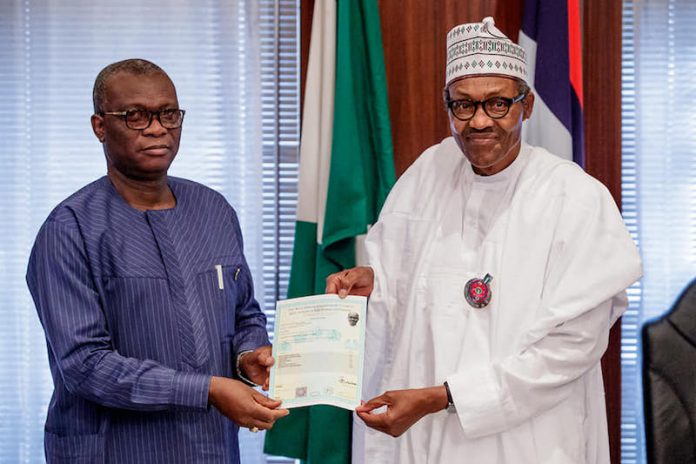 I saw the picture and was very happy. The attestation-something has stopped another civil war. Only in Nigeria would we have come so close to another civil war simply because one man did or did not do WAEC. You see, even with the pictures and the huge smiles on the faces of the APC stalwarts who made up the welcoming delegation to the safe arrival of the attestation-something the controversy still lingers.
The question that needs to be answered thoroughly is very simple: did Buhari really sit this exam, attestation or no attestation? Me I know the answer very very well but will not say it. I will give the answer at a press briefing at the Seme border when I decide to go on exile or I will give it after the elections if Buhari loses or better still after his second term.
But rest assured that on this matter we have not been fooled. What has just happened is that we might have allowed peace to reign so that we can face a more serious task of conducting an election. For me, the takeaway is that, I now know that with N20,000 I can get an attestation for my own certificate.
I have been looking for the damn thing since flood enter my house for Shomolu. Mbok what are the procedure so that I start the process before they come and say I did not do the exam o? I did the exam in Shomolu and had a wonderful result – C6 in Maths and P7 in English and that is why I am writing this column today and you are reading but somewhere along the line the combined forces of cockroaches, flood and my political enemies have rendered the certificate obsolete.
So my dear Nigerians, I will be applying for an attestation and while I am at it, will also apply to NYSC and by the way mbok who regulates primary six certificate? Let me know. Abeg, make I rest from this country; person no do exam we dey see attestation. Laugh want kill me for here. Attestation my ………