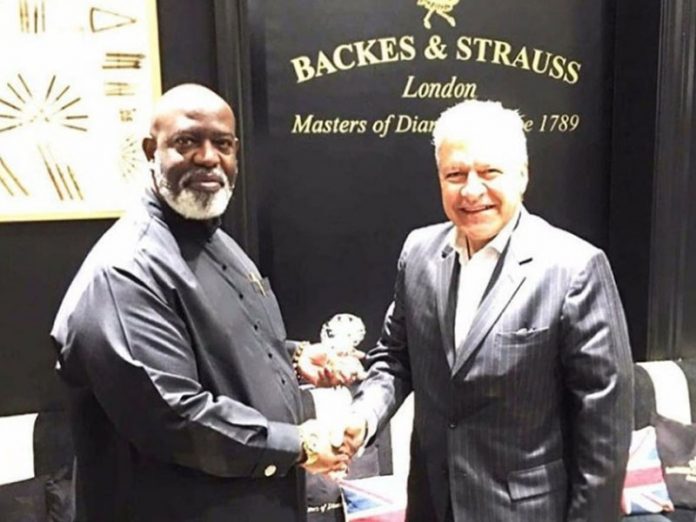 It is often said that recognition knows no calendar. It has been, it is and will likely still be important in the years to come. The importance of award giving and recognition stems off the fact that when people's works are valued, there is an increase in the satisfaction and productivity of the said person, making them motivated enough to maintain their good work. Likewise, it could also be a major incentive to do more than they've done previously and in the process serve as an example for younger people in the society and everybody, in general. In the past, tons of individuals have received awards for their role(s) in community building, their involvement in their religious organizations, or even their contributions to local charitable organizations.
Knowing this, it is not at all surprising that someone like Julian Osula has been awarded by organizations and institutions far and wide for his active role in his community. Commonly referred to as the 'Nigerian King of Luxury', Mr Osula has established his place in the business landscape, being the CEO of Julian's Luxury, a brand that has symbolized elegance, quality and reliability. His company has gone on to service the luxurious needs of Nigerians, far and wide as he caters to the need of his clientele with exquisite taste. His skills in business have made Mr Osula the entrepreneur of the entrepreneurs with his hard work and tenacity standing out amongst all his other traits.
Mr Osula has gone on to receive awards from various organizations, some due to his acumen in business and others due to his philanthropic nature. Recently, he was awarded the title of Africa's Patriotic Personality of the Year by the League of African Development Students (LEADS) for his outstanding and consistent service to God, humanity and Africa, at large. He also makes his presence known in the church and it's no wonder he's been duly recognized in that regards. In April this year, Our Lady Queen of Apostles Catholic Church where Mr Osula frequents awarded him for his contributions and active involvement in the parish. Likewise, the Lagos State Command of the Man of Order and Discipline Movement, Nigeria (MOD) presented him an award for his performance, hard-work and diligence for the course of the MOD, the Church and Society at large.
Julian Osula has three children and is an ardent lover of children and the youth. He's constantly involved in projects impacting on their needs both far and wide and has been duly recognized for this. This year, he received an appreciation award by the National Orthopedic Special School, Igbobi in recognition for his immense contribution to the development and progress of the Children With Special Needs ward. Earlier in the year, he was awarded the Award of Excellence for Icon of Societal Transformation by the Northern Youths Initiative for Peace and Good Governance.
And just when you think he's done it all, he takes it a notch and gets awarded the certificate of Chartered Partnership by the Chartered Institute of Public Resources Management and Politics in Ghana. Definitely, Mr Osula is no stranger to being recognized for his little deeds and is well-deserving of all the accolades he receives.