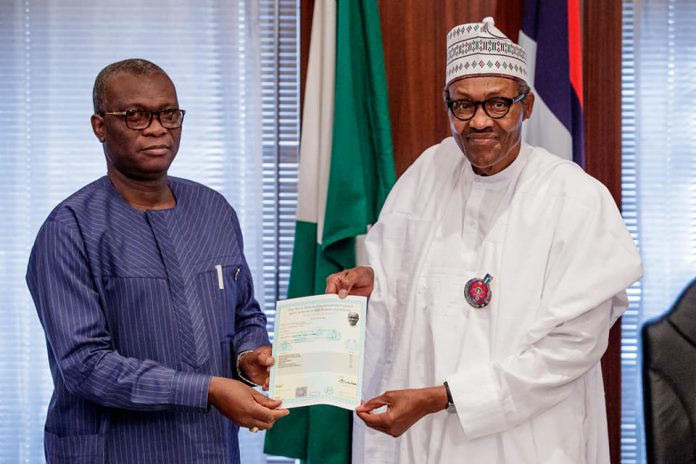 Had anyone thought that the issuance of an attestation and confirmation certificate to President Muhammadu Buhari by the West Africa Examination Council (WAEC) would create more problems for the president and his party than solve the subsisting quagmire, the move would not have been conceived in the first place.
For many years running especially after assuming office, Buhari has had to contend with the sordid allegation that he did not sit for WAEC before joining the Army and therefore not qualified for the office of the president, since that is failing the minimum requirement test. But the president, before the attestation certificate was handed to him, had maintained that his certificate was with the military, a claim the military could not confirm either.
But since last week, Buhari and the APC had come under stringent attacks and deservedly so especially, from the opposition Peoples Democratic Party (PDP), which not only described the certificate as political but another low in Buhari and APC's propagation of lies. As it is, even if there was a lull in the condemnation of this 'unpresidential move', it is unlikely that this "cup would pass by the president". Indeed, these are interesting times!