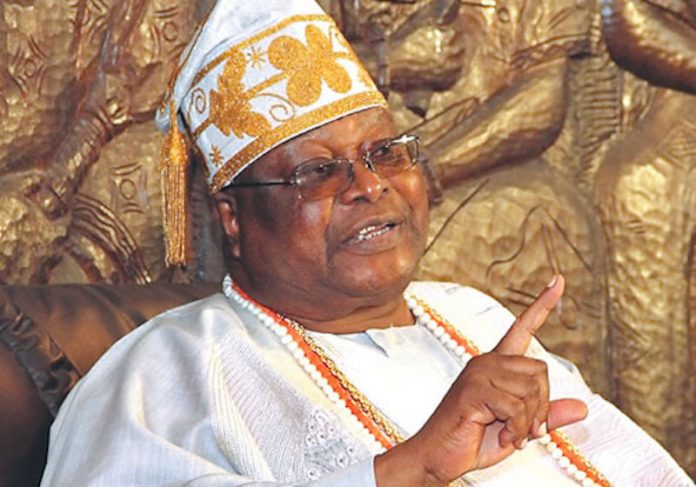 If nature used a one-size-fits-all approach, all traditional rulers would be partisan and obsequious. But nature is diverse and dynamic. That is why the Awujale and paramount ruler of Ijebuland, Oba Sikiru Adetona, is not in the rank of Obas who are politically voluble and visible for personal or parochial reasons. A pointer to this was his absence in Governor Ibikunle Amosun's delegation to President Muhammadu Buhari in State House recently. Two prominent traditional rulers, the Olu of Ilaro and the Alake of Egbaland, were among those railroaded to follow Amosun to appeal to the president to intervene in the state's disputed primary elections.
The governor had unilaterally drawn up the list of all aspirants on the party's platform including his preferred governorship candidate, Hon. Adekunle Akinlade. However, during the primaries, party members unanimously voted for Prince Dapo Abiodun, the billionaire founder of Heyden Oil. Amosun was livid. He tapped all his contacts and connections with a view to upturning the decision but the APC hierarchy did not budge. Then, he took on the party chairman, Adams Oshiomhole, calling him unprintable names while mounting pressure on the president – using different proxies – to get the party to substitute Abiodun for his candidate. He met a brick wall everywhere he turned. In the midst of this, prominent traditional rulers in the state fell over themselves to show their loyalty to the outgoing governor. Only the patriarchal Awujale maintained a respectable silence.
Sources in the Awujale's palace said as much as he had earlier in the year fervently prayed for the emergence of a competent candidate from Ijebuland, declaring that having an Ijebu man at the helm of affairs would augur well eventually for the state, the octogenarian king refused to make any political pronouncement thereafter.
It will be recalled that the immediate-past Commissioner for Commerce and Industry, Otunba Bimbo Ashiru, was the preferred candidate of the Awujale, a support, privileged sources say he has now put behind the substantive APC candidate, Prince Abiodun. While not afraid to make his convictions public, the Awujale believes that staying above the fray of partisanship is more dignifying. However, he remains unyielding in his resolve to see an Ijebu man govern the state – a major plus for the candidature of Abiodun.