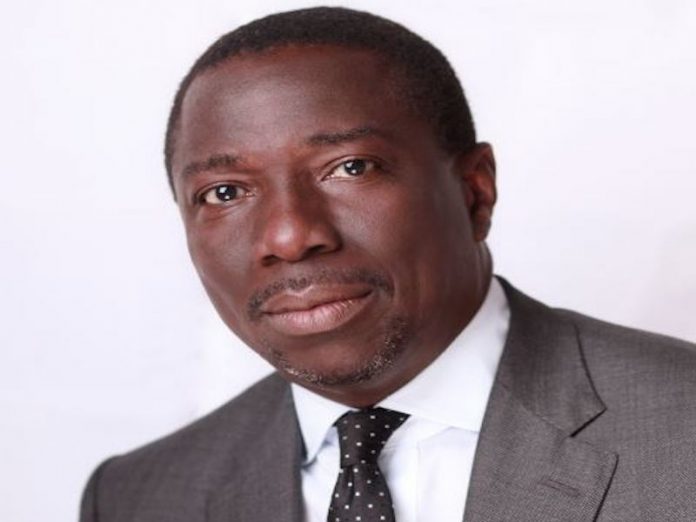 James Emejo in Abuja
The Chairman, Nigerian Economic Summit Group, Mr. Asue Ighodalo yesterday warned that despite some improvements in recent macroeconomic indices, the country remained vulnerable to economic, social and political shocks.
Speaking during his opening remarks at the opening of the 24th Nigerian Economic Summit in Abuja, he said the vulnerability were evident in the negative trends in several socio-economic indicators.
According to him, the latest jobs report from the National Bureau of Statistics (NBS) showed that the combined unemployment and underemployment rates rose from 35.2 per cent in Q4 2016 to 40 per cent by Q3 2017.
He said: "This implies that during the measurement period, over four million Nigerians either lost their jobs, entered into the labour market and remained unemployed or were employed at jobs that were inadequate to their economic needs."
This was however, as Minister of National Planning, Senator Udoma Udo Udoma reassured the summit that the present administration has invested in, and continues to invest in, several initiatives to improve the quality of governance, improve transparency and reduce corruption.
He said: "We know we still need to do more – and we will continue to listen to suggestions.
"However, I can assure you that this is a Government that is committed to do whatever is necessary to move our people from 'Poverty to Prosperity'.
"To achieve this, we will continue to invest in our people. We will continue with our social intervention and other programmes to ensure that no one is left behind.
"We will continue to fight corruption so as to ensure that resources meant for the development of our people are not diverted for selfish purposes."
Nevertheless, the NESG chairman said: "While it is important to acknowledge and commend the government for policy measures aimed at inclusion through providing for the poorest in our population, it is difficult to ignore the continuing weakness of our institutional frameworks; migration of some of our brightest young talent; extremely poor productivity; extensive poverty and increasing threat to life and property.
"These are the realities that define our environment. These are the realities we must candidly address during this Summit."
Ighodalo said the narrative must shift forcefully to inclusive growth and development which could only be achieved through good governance and strong institutions.
"Efficient markets and macro-economic stability are essential for inclusive growth and development, but the diverse dimensions of inclusive growth and development call for a broader capacity to deal with complex problems, strong levels of policy coherence and effective institutions."
He said: "Every child from the age of five must be in school and they must be able to remain in school for as long and as far as their abilities propel them.
"Those who teach our children must have the ability, capacity and moral integrity to impart the knowledge that allows the child to think, analyse and be curious.
"We must enable an environment that encourages patient capital, capital which creates value enhancing jobs in all sectors, leveraging on technology.
"We must deal with our insecurities at all levels; herdsmen/farmers clashes, Boko Haram, kidnappings, Niger Delta issues etc., all are major depressing decelerators.
"We need to settle our power and port problems; the damage they do to our economy is significant. I also believe that our Regulators must truly understand that part of their primary role is to encourage the efficient development of the sectors they regulate to improve job creation and growth and assure technological transfer and orderly markets without creating new uncertainties."
He said the theme of this year's Summit: "Poverty to Prosperity: Making Governance and Institutions Work," "seeks to emphasise the vital role of good governance as the bedrock of the pathway to sustainable human and economic development."
Development Bank of Nigeria Joins SME Finance Forum
The Development Bank of Nigeria (DBN) has become a member of the SME Finance Forum, a global membership network that brings together financial institutions, technology companies, and development finance institutions to share knowledge, spur innovation, and promote the growth of SMEs.
Established by the G20 Global Partnership for Financial Inclusion (GPFI) in 2012, the SME Finance Forum was set up as a knowledge center for data, research and best practice in promoting SME finance. As an implementing partner for the GPFI, the International Finance Corporation (IFC) was tasked with managing the initiative.
Accepting DBN into the Forum, Chief Executive Officer, SME Finance Forum, Matthew Gamser, said, "We are proud to have the Development Bank of Nigeria join our network of 140 members who work to expand access to finance for small and medium businesses. It has been discovered that 200 million businesses worldwide need financing to invest, grow and create new jobs."
"Founded in 2014, DBN focuses on alleviating financing constraints faced by MSMEs and small corporations in Nigeria through the provision of financing and partial credit guarantees to eligible financial intermediaries, on a market-conforming and fully financially sustainable basis.
"The bank supports inclusive growth and provides wholesale funding to fill identified enterprise financing gaps in the MSME sector. In 2017, the bank disbursed a total of N5bn to microfinance institutions for on-lending to over 20,000 MSMEs across the country", Gamser noted.
Expressing delight over the announcement of DBN's reception into the forum, the Managing Director/CEO, Development Bank of Nigeria, Mr. Tony Okpanachi, said, "We are excited to expand our knowledge of SME financing and believe participation in the SME Finance Forum member working groups will afford us with a plethora of networking and developmental opportunities."
Send