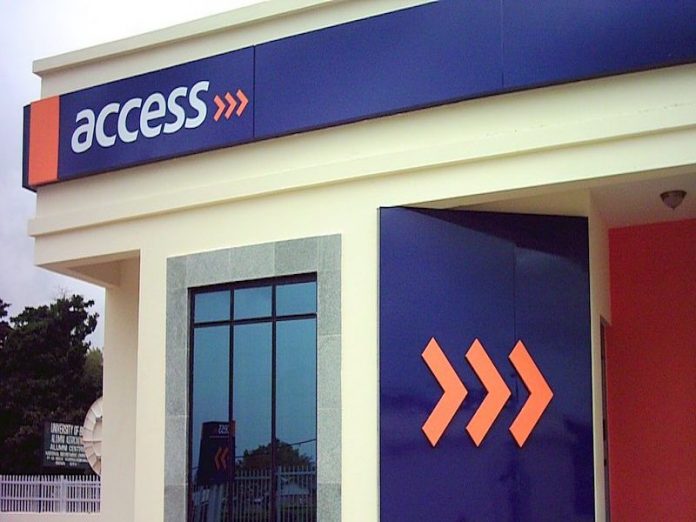 Goddy Egene
Access Bank Plc yesterday announced earnings of N375.2 billion for the nine months ended 30 September 2018, up three per cent from N365.1 billion recorded during the corresponding period in 2017.
Net interest income improved from N121.8 billion to N122.9 billion, while net fee and commission income rose from N38.43 billion to N43.188 billion. Impairment charges fell from N12.824 billion to N8.353 billion.
Access Bank's profit profit after tax (PAT) increased 12 per cent to N62.9 billion from N56.4 billion of which subsidiary contribution increased to 32 per cent, from 15 per cent from the corresponding period.
The asset base of the bank remained strong and robust with growth of 11 per cent year-to-date (YTD) in total assets to N4.55 trillion in September 2018 from N4.10 trillion in December 2017. Loans and advances totaled N2.08 trillion as at September 2018 (December 2017: N2.06 trillion). Customer deposits increased by 10 per cent to N2.48 trillion in September 2018, from N2..25 trillion in December 2017. Capital Adequacy of 20.3 per cent and liquidity ratios of 44.2 per cent, remained consistently above the regulatory minimum requirement.
Commenting on the performance, Group Managing Director/CEO, Herbert Wigwe said: "Our capital and liquidity position remained adequately above regulatory levels, as we continued to implement a disciplined capital plan, ensuring sufficient levels of profit retention to support our growth. We remain committed to our cost containment plan, as we strive to balance operational efficiency with earnings growth in a constrained environment."
Further analysis of the results showed non-performing loans stood at 4.7 per cent as at September 2018 compared to 4.8 per cent in December 2017. Cost of risk decreased to 0.5 per cent in nine months to September 2018 from 0.9 per cent in 2017 on the back of prudent risk management practices during the period.
"The bank will remain resilient in the achievement of its strategic imperatives; maximizing our strong market position and solid capital base, while leveraging digital innovation to improve service touch points as we sharpen our retail play with emphasis on cheaper funding sources," Wigwe said.