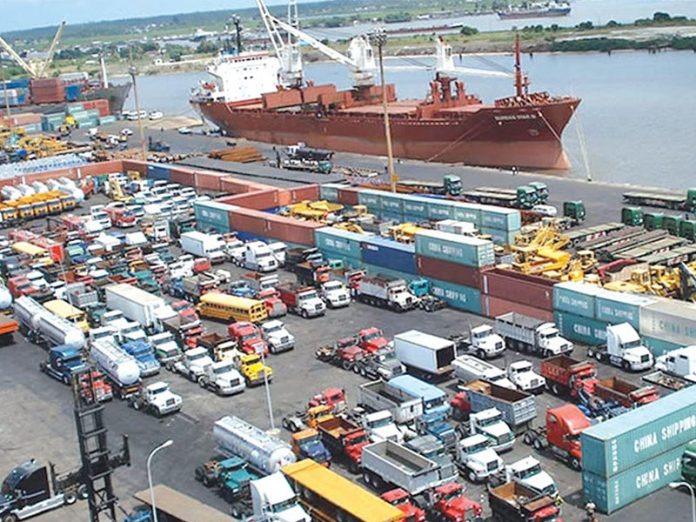 Eromosele Abiodun examines plans by the Association of African Maritime Administrations to protect Africa's marine environment to support sustainable development
Following global economic turmoil and the increase call for governments across Africa to diversify their economies, there has been a steady rise across Africa in the attention given to the responsible use of the oceans to contribute to economic development. Experts believe the opportunities around Africa's blue economies are enormous with significant potential to create jobs and improve livelihoods.
Africa's vast coastline hosts a maritime industry estimated at $1 trillion per year and this is only scratching the surface.
Africa has 38 coastal states and a number of island states like Cape Verde, Sao Tomé and Principe, Mauritius, Seychelles and the Comoros. Collectively African coastal and island states encompass vast ocean territories of an estimated 13 million km².
The Seychelles, for example, has 1.3 million square kms of ocean territory that remains largely underdeveloped. Somalia has the longest coastline in Africa (approximately 3 000 km) and claims ocean territory stretching about 120 km off shore.
But what is often missing in debates are issues of governance and security. Five themes are particularly important to ensure both: safety and security, rule of law and transparency, respect for human rights, sustainable economic opportunity and human development.
Experts believe many African countries are failing to ensure safe and secure conditions for those working and living off the oceans. Tracts of the sea off East, West and North Africa are often labelled lawless. Illegal fishing, sea piracy and armed robbery, drug and human smuggling have assumed staggering proportions. Capping this is the rise in illegal migration.
For this to change, experts said diverse actors need to start cooperating across national boundaries to secure and use ocean territories. It has become common knowledge that individual states can do little on their own. The solution of cooperation is simple but difficult to sell to a critical mass of African governments that are often suspicious of collective agendas.
Failure to ensure that ocean territories are secure promotes ungoverned spaces which criminals exploit. At worst, neglected maritime spaces benefit insurgents and terrorists as is obvious in Libya, Somalia and Nigeria.
Africa has had to contend with three volatile oceanic regions where criminality makes it impossible for countries to realise the potential of their oceans. These are the Horn of Africa, the Gulf of Guinea and the waters of the Mediterranean to the north of Libya.
A common denominator in the three hubs is that countries on these coasts have failed to make the areas safe. This has opened the door to criminal actors.
Marine Pollution
That is not all, the greatest danger now is the alarming rate of marine pollution. Experts believe the health of marine ecosystem is on the decline as a result of anthropogenic waste that is discharged into coastal or marine environments, resulting from the human activities on land or at sea.
They therefore warned that it is very critical that governments, global businesses and political leaders recognize the growing threats and urgently act to restore the marine environment to healthy state for economic development of Africa.
According to the Environmental Law Institute (ELI) for the United Nations Environment Programme (UNEP), plastics constitute about 95 per cent of marine litter found on coastlines, sea surface and the ocean floor. Also, an estimated 4.8 million to 12.7 million metric tonnes of plastic entered the ocean from land-based sources in 2010, and about 8 million metric tonnes has entered the oceans each year since then. It is estimated that between 1.15m and 2.41m metric tons of plastic trash currently flow from rivers into the oceans every year.
The top 20 polluting rivers were mostly located in Asia and account for 67 per cent of the global total. Shipping, fishing, aquaculture, tourism and recreation are directly affected by plastic pollution. Marine plastic pollution is estimated to cause at least $13 billion annually in economic losses.
In the same vein, a recent Greenpeace report found that the West African region loses about $2 billion to illegal fishing.
"Most African countries are keenly aware of both the ocean's potential as well as the threats to this potential. A number of initiatives point to this. These include: the African Union's 2012 Integrated Maritime Strategy 2050 which recognises and encourages the importance of African countries paying greater attention to their maritime interests and the recently agreed Lomé Charter – a continental effort to encourage and coordinate efforts by African states to attend to maritime security, safety and development," the report stated.
Others the report said are: "the Yaoundé Code of Conduct for West Africa which maps out an inter-regional set of responsibility zones to oversee and facilitate responses to growing criminality in the Gulf of Guinea and an increase in the presence of international naval capabilities off the Horn of Africa to stem the piracy tide off Somalia. This was complemented by the Djibouti Code of Conduct that enabled East African intervention to counter piracy threats. The code has been extended to include other maritime crimes.
"At national level the Seychelles' government has set the tone with its explicit focus on the importance of the blue economy. A National Blue Economy Roadmap aims to advance economic diversification, unlock investments and address food security. Although the approach taken by the Seychelles seems obvious given its dependence on the surrounding oceans, the connection is just as important for Africa's other 38 coastal states."
South Africa, the report pointed out, runs a host of maritime initiatives to tap into the blue economy. "The country recently adopted a policy – called Operation Phakisa aimed at four priority areas: marine transport and manufacturing, offshore oil and gas exploration, aquaculture and marine protection services," it stated.
Despite all these initiatives a great deal still needs to be done. The most important are around governance and security.
Unfortunately well networked actors threatening the security of African waters are growing at an alarming rate.
Maritime security experts believe African countries could address this by, in the first instance, ensuring that their national laws are aligned with the United Nation's treaty aimed at ocean safety.
Secondly, the experts added that African countries need to start working together, "It's clear that single countries can do very little on their own. They need to sign up to multilateral initiatives. A growing network of collective maritime security is key to harnessing the Blue Economy."
AAMA Steps In
Meanwhile, the Association of African Maritime Administrations (AAMA) is responding to these challenges by putting the crisis on the front burner.
Last week 33 African maritime administrators under the auspices of AAMA gathered in Sharm El Sheikh, Egypt to chart a new course on how to protect African marine environment.
The theme of the conference was "Protecting the African Marine Environment so Support Sustainable Development."
The representatives of the following member administrations attended the conference: Mauritania, South Sudan, Cameroon, Ethiopia, Mozambique, Sao Tome & Principe, Senegal, Sierra Leone, Seychelles, Somalia, South Africa, United Republic of Tanzania, Togo, Uganda, Ghana, Cote D'Ivoire, Comoros, Cape Verde, Djibouti, Benin, DR Congo, Egypt, Equatorial Guinea, Guinea Bissau, Liberia, Kenya, Guinea, Libya and Nigeria.
Speaking at the conference, Chairman of the African Union (AU) and President of Rwanda, Paul Kagame called on African government to put measures in place to protect Africa's rich marine resource and the environment because the continent already losses a whooping $42 billion (N15.12 trillion) annually to the devastating effect of climate change.
Represented by the African Union Permanent Representative at the League of Arab States, Bouzahar Abdel Hamid, he said Africa must urgently take advantage of its maritime resource to grow its economy and ensure sustainable development.
According to him, "The theme of the 2018 Association of African Maritime Administrators (AAMA) conference, "Protecting Africa's Marine Environment," is apt considering that Africa loses a whooping $42 billion annually as a result of the devastating effect of climate change on its marine environment. The African Union Commission places importance on the blue economy as an option for the development of the African economy. The blue economy has been described as the new frontline of Africa's renaissance. It is for that reason that the AU is working towards it being a cartelist of the growth of the African economy.
"Moreover, by including maritime issues in the African agenda 2063, the AU commission has made a commitment to ensure that the blue economy remain a pillar of the drive to ensure that the African continent achieve its aspiration of sustained economic growth and development. Furthermore, it is our aspiration that by 2063 Africa should have the necessary infrastructures to support the expected growth of the maritime sector. The infrastructures should include high speed rail network, roads, shipping lines, sea and airports as well as advanced Information and Communications Technology and the digital economy. The African Heads of State and Governments have demonstrated a clear commitment that this becomes a reality, hence the signing of the African Continental Free Trade earlier this year."
These and the agenda 2063, he added, are aimed at supporting Africa's integration and accelerated growth.
"The African Union Commission has made considerable effort to establish an intergovernmental task force to handle the African maritime and economic advancement issues. The commission has established a department responsible for maritime issues as stated in the African 2050 integrated maritime strategy. This department will be at the forefront of ensuring close collaboration between African maritime organizations and ensure the dream of the blue economy leading the revival of the African economy is realized," he stated.
In his speech, the Chairman of AAMA and Director General of the Nigerian Maritime Administration and Safety Agency (NIMASA), Dr Dakuku Peterside said the theme of the conference is aligned with the Sustainable Development Goal (SDG) of the 2030 magenda for sustainable development unanimously adopted by 192 members of the United Nations in 2015.
This historic agreement, he added, forged a pathway to sustainability and a strategy called a plan of action for people.
"Our choice of the theme is to show AAMA's commitment to protecting African marine environment to support sustainable development. This is also evident in our continued desire to adapt to global standards for safe secured and efficient maritime transport," he said.
Africa, he added, saw into the future in 2014 when the African Union adopted Africa's Integrated Maritime Strategy 2050.
"The idea is to position maritime and particularly seaborne transportation as the nub or force of driving development in the African continent. The global desire to mobilise effort for sustainable development again further drove African Heads of State and Heads of Government at an extra-ordinary session held in Lome, Togo in October 2016, to adopt a chatter on maritime security, safety and development. The adoption of the Lome chatter provides a means for signatories to commit to specific actions to promote Africa and a sustainable blue economy. What the revised African maritime transport chatter of 2010 and the 2015 aims strategy gives broad based outlines of where Africans states should be heading. Also, the African Union agenda 2063 sees the marine economy as a major contributor to economic growth.
"The plethora of national and institutional maritime strategies has continued to emerge as important building blocks for sustainable development of our maritime domain all of this underscore the need to for maritime administrators in Africa to join efforts to protect our God given rich maritime resources and environment. The objective of every African maritime administrator is aligned with International Maritime Organization (IMO) objective of safe, secure and efficient shipping on clean oceans. The work of IMO relates to most if not all of the SGDs 14 target and more, particularly as it relates to environmental protection,"he said.
Learning from Singapore
Also speaking at the conference, the Chief Executive of Maritime and Port Authority of Singapore, Mr Andrew Tan called on African governments to make strategic investment in container port infrastructure.
"The strategic investment in container port infrastructure made by our founding leaders became the early foundation of Singapore's economic growth story. It gave Singapore the first-mover advantage to ride the global wave of containerisation and subsequently to capture other growth opportunities in tandem with global developments.
"Our long-term commitment to port infrastructure development continues to be a work-in-progress today. Following Tanjong Pagar, we continued to expand the City Terminals in Keppel and Brani (these are names of locations in Singapore). By the 1990s, we started construction of the Pasir Panjang Terminal. The construction of the Pasir Panjang Terminal is carried out in four phases. Pasir Panjang Terminal Phases 3 and 4 were completed earlier this year, bringing our total container handling capacity to 50 million TEUs," he said.
He added: "We have planned, and will continue to plan further ahead to 2030 and beyond, for the Next Generation Tuas Port. Our plans are to consolidate all of Singapore's container handling activities in western Singapore by 2040. When completed, Tuas Port will have a total capacity of up to 65 million TEUs.
"The emphasis on long-term strategic planning continues to be a core tenet of Singapore's public policy from economy building and manpower development to social policies and urban planning. At each phase of development, we looked at the prevailing global trends and planned 20, 30 and even 50 years ahead, making necessary adjustments to our plans along the way. This reflects the Singapore Government's approach of planning for the long term, while remaining responsive to new developments and opportunities.
"Embracing technology was another key plank in our strategy to develop as a global hub port. For Singapore, this was vital given our perennial challenges of land space and manpower constraints. To become a world-class global hub port, we had to overcome these limitations and deliver the highest value in terms of efficiency, quality and reliability of service.
"Likewise, enhancing efficiency is a common challenge shared by many African ports today. A global benchmarking study conducted by SAP found that ports that leverage technology to drive productivity improvements enjoy 36 per cent higher operating margins than similar peers. This is where port automation and digital solutions could be potential game-changers, not only for cargo throughput but also profitability."
He added that long-term, holistic planning and collaboration among stakeholders are key to ensure these projects are sustainable while generating growth opportunities and positive spinoffs.
"And while there will be differences in scope and economic objectives, good institutions and responsible governance will be the common threads that will propel these projects and keep them firmly on course, "he stated.
Nigeria as Maritime Hub
In his closing remarks, Peterside told the delegates that the President Muhammadu Buhari led-administration has the vision and determination to make the Nigerian ports, the hub of maritime activities in the West and Central Africa.
Petersides said the geographical location of Nigeria will aid its transformation to a regional maritime hub.
According to him, "Today, we are celebrating Singapore based on the Vision of its leaders. And I am also happy to inform you that the Federal Government of Nigeria under President Muhammadu Buhari is doing everything position to make the Nigerian ports the hub of maritime activities in the West and Central Africa."
He added that the Buhari administration has a long-term, strategic port planning system that will ensure that the nation's sea ports provide adequate capacity to meet the demands of key shipping lines and their alliance partners in sizeable blocks of volume.
The NIMASA boss stated that Africa needs leaders like President Buhari who has strategic vision and viable courage to make bold decisions that will enable the Nigerian sea ports and other ports in Africa to stay ready for the future, be a pacesetter, reap first-mover advantages, and thrive in a dynamic and competitive global maritime business.
Nigeria's strategic vision for its ports, he said, are being built on the 3 Cs of Connectivity, Capacity, and Competitiveness
African leaders, Peterside added, need to emulate Singapore in taking the right decision and make the necessary investment to develop port infrastructure and technology to boost efficiency and economy.
The federal government, the NIMASA boss revealed is emulating Singapore and other maritime nations of the world in terms of short, medium and long term planning that will assist the Nigerian ports to compete favourably with other ports across the globe and urged other African countries to emulate them.
He added that the maritime time sector forecast released by NIMASA recently and the training of over 2500 seafarers by the agency were part of the efforts to make the Nigerian ports competitive.
He urged African maritime administrators to identify areas where they have comparative advantage, their weaknesses and the opportunities they have to reduce poverty and the high level of unemployment ravaging the content..
He stressed that there was need for maritime administrators across the continent to come up with beautiful ideas so that people can invest in their programmes the way the World Bank and other financial institutions did for Singapore in 1972.
Paucity of fund, according to him, cannot, and must not be allowed to delay the growth of the maritime sector in the continent of Africa.
Peterside said, Nigeria and other African countries must emulate continue to emulate developed countries by investing in technology to bringing innovation and efficiency to our ports.