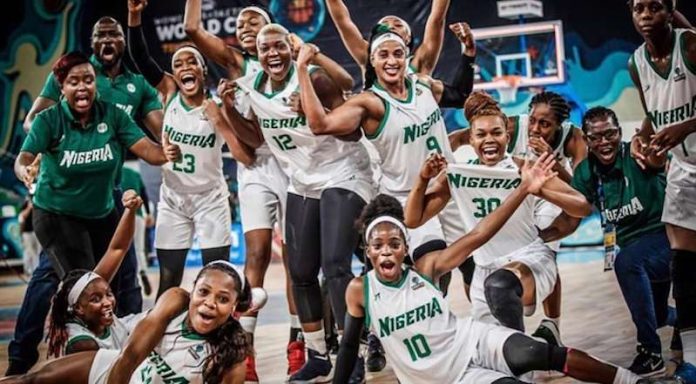 FIBA WORLD CUP
Nigeria's women national basketball team, D'Tigress, on Tuesday lived up to pre-match boasting after another impressive win against their Argentine counterpart with a 75-70 final scoreline.
The win was a hard-fought battle as the pendulum was constantly swinging almost throughout the four quarters of the match.
At one point, Argentina narrowed the gap to 57-58, then Nigeria moved it to 61-57, before the South Americans again began their usual fight-back.
D'Tigress did not just stand and look, they redoubled efforts and increased tally to 67-62 in the final two minutes 10 seconds.
In the earlier quarters, scores were Nigeria 48-46, but the last few seconds of the third quarter proved decisive as Nigeria bounced back to lead 51-48. It's a tough match!
Nigeria's women team, D'Tigress led Argentina 9-4 in the first quarter of the last match of Group B of the FIBA Women's World Cup. The match is holding at San Cristobal de Laguna in Spain.
At the end of the second quarter, scorelines were Nigeria 32-29 Argentina.
Australia is the group leaders having beaten Turkey 90-64 earlier in the day.
Nigeria will most likely play against Greece today ahead of a possible qualifying match for Friday's quarterfinals.
By the defeat of Argentina, the South Americans are out of the tournament.
D'Tigress are second behind the undefeated Australia team in Group B.
Only group leaders are automatic quarter-finalists. Nigeria, as second placed, will have to play against the third-placed team in Group A.
Kwese Premier League
Atlantic Conference Fixtures
Customs Vs Oluyole Warriors
Police Batons Vs Comets
Anambra Flames Vs Kwara Falcons
Delta Force Vs Hoops & Read
Tuesday Results
Comets 64-72 Kwara Falcons
Anambra Flames 69-73 OluyoleWarriors
Police Batons 72-105 Hoops & Read