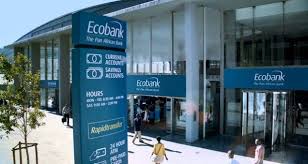 Nala, Virtual Identity and Wallet.ng dazzle have been adjudged the three winners of the competition Ecobank fintech challenge.
All 11 finalists were officially inducted into the Ecobank Fintech Fellowship programme to explore commercial partnerships with the pan-African banking giant.
The winners of the 2018 Ecobank Fintech Challenge were announced at a ceremony held in Lome, Togo recently.
Nala, from Tanzania, beat the 10 other finalists to emerge as the overall winner of the competition.
Virtual Identity from South Africa and Wallet.ng from Nigeria were the first and second runners up. They won cash prizes worth US$10,0000, $7,000 and US$5,000 respectively.
Nala, based in Tanzania, is a mobile money application that works offline, without an internet connection.
Nala provides a unified user experience in which multiple financial services can be connected on one application. It can host multiple SIMs, enabing users to manage their spending and take control of their finances.
The second placed Virtual Identity is an innovative platform designed to disrupt traditional customer onboarding for banks. The process is fully digital, creating a virtual video conferencing link between the agent and the customer.
The third placed prize winner, Wallet.ng, is a start-up providing an alternative bank for a growing generation of digital natives. Its core strength is building a banking platform that is as native to customers' devices as Facebook and WhatsApp.