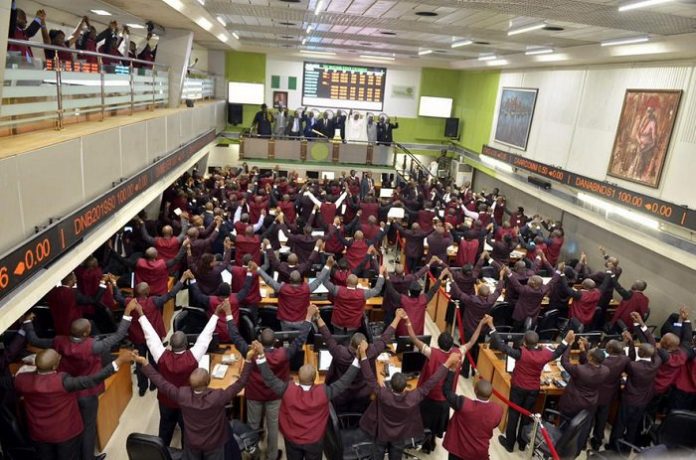 By Goddy Egene
As the Nigerian equities market continued with its free fall hitting a 52-week low last week, investment analysts have advised investors to see the low prices as an opportunity to increase their portfolio.
The Nigerian market, which started the year on a bullish note, entered a bearish mode in February and has remained largely bearish since then.
Factors such as political jitters and hikes in the US Fed rates have caused most foreign investors to flee the Nigerian equities market.
Even positive macroeconomic indicators and the impressive financial scorecards of companies for the first half of the year had little impact on the market as the Nigerian Stock Exchange (NSE)  recorded a year-to-date decline of 11 per cent  as at last Friday.
However, rather than panic, analysts at Meristem Securities Limited have said investors should take advantage of the bear market, saying the market has bled so much over the past few months and the bearish days would soon be over.
"With stock prices bottoming out, light gleams at the end of the tunnel. The low prices in the market provide investment opportunities for players in the market, but of course, with a focus on the fundamentally justified stocks," they said.
The analysts explained that the 2019 elections posed a major concern for most investors which has caused them to withdraw their funds from the market, thus making profit volume opportunities after the election become more visible.
"We believe that after the elections in February 2019, calm will be restored in the market. It is only fair that you don't get caught sleeping so why not you buy now, ahead of 2019?" they said.
 In buying stocks now, the analysts advised investors to consider the fundamentally justified stocks, stressing that "the market always remembers these stocks and given their very attractive prices now, your patience will be rewarded."
They added that investors should also consider companies which are important to the growth of the economy.
"Consumption is a given and the government will always carry out infrastructural projects and works. Consumer staples and the elephant in the industrial goods sector lead the way here," they said.
Other stocks investors should consider, according to the analysts, are    dividend yielding stocks.
 "Dividend yielding stocks always provide an extra income stream for their holders. Even when stock prices are falling and there is no capital appreciation, dividend income provides some comfort. With prices on the low end, dividend yield becomes even more attractive," they said.
Another strategy they advised to be used is block buying of stocks.
"Prices have been on a downward spiral and as low and attractive prices may seem, there is always room for a further slip, which means there is always an opportunity to buy at the cheapest price. 
"You might want to buy in bits and pieces so that if the axe falls, you get to enjoy the lower price, while obtaining your target volume," they said.