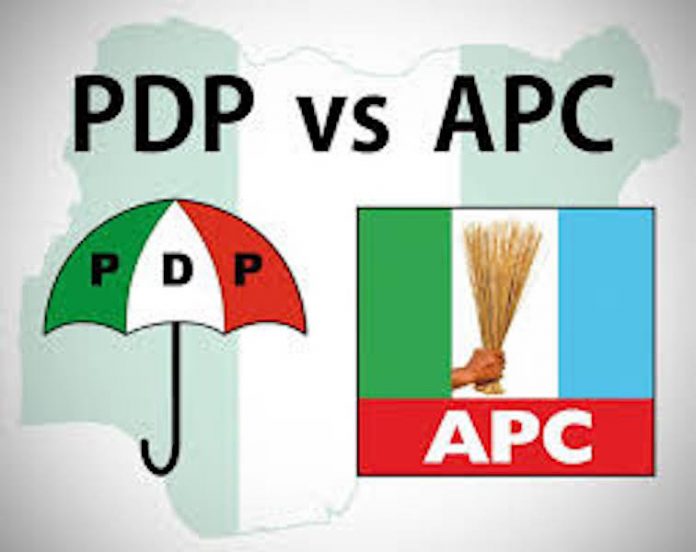 Emmanuel Addeh in Yenagoa
Former Chairman of All Progressives Congress (APC) in Bayelsa State, Mr Tiwei Orunimighe saturday defected to the Peoples Democratic Party (PDP) alongside 5,000 supporters in the state.
A serving lawmaker in the State House of Assembly, Mr. Watson Belemote and ex-militant-turned politician, Mr. Africanus Ukparasia also defected to the opposition party.
The state governor, Mr Seriake Dickson Saturday received the defectors to the PDP yesterday at a political rally held at the Oxbow lake pavilion to formally welcome them to the state's ruling party.
At the rally, the governor said the defection of the APC leaders marked the final liquidation of the APC in the state, adding that the defectors were the foot soldiers of the APC in the last election.
With their exit from the party, Dickson noted that the next set of elections would be a walk-over for the PDP now positioned to win all political positions in the state.
He said all the returnees would be given the same rights and privileges as the old member, though noted that old members must also get their due respect within the ranks of the party.
He said: "The person (Timipre Sylva) whatever is his name, should be grateful to these people (defectors). Everywhere we went in the last election, it was their handwork we saw.
"When I went to Oporoma (Southern Ijaw) where they were doing mago mago , these were the people there. Our politics is that of appreciating people's. But when federal appointments started coming, instead of recognising the backbone of his party, people who stuck out their neck to form the APC, he started dishing out the positions to his brothers and sisters.
"You (defectors) are the authentic leaders of the APC. The others are only party leaders on social media and newspaper pages," he said.
He pledged to ensure that everyone, including the defectors are fairly treated in the party and called for calm from those who were bent on raising hell when they do not get the positions they are vying for.
He said the PDP "will receive you from the wards to the local councils. You have every equal right with every other person in the party. But you need to give them regard for keeping the house together when you went on your journey."
Dickson assured them of deserved perks from the government, noting that the PDP will treat them better than the APC treated them.
Leaders of the defectors, Orunimighe, Belemote and Ukparasia, promised to work for the victory of the PDP in the next elections.