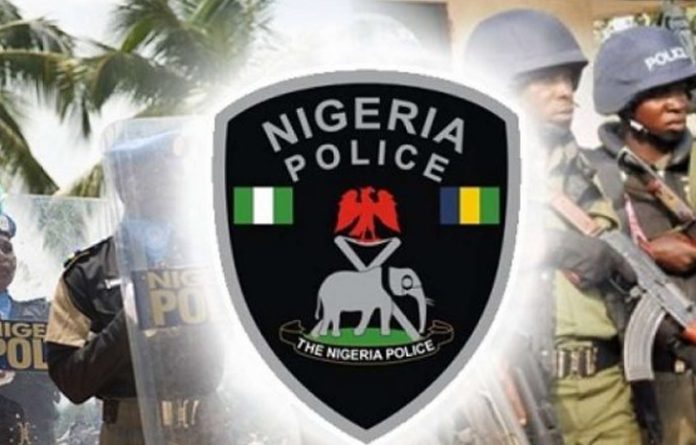 Faith Mbotidem
A Lagos-based wielder has been declared wanted by the police and family of the businessman who was allegedly killed by the suspect on May 2, 2011.
According to the police report, the iron wielder, Mr. Edobor Nicholas, 23, is from Edo State. He was a curator at the iron construction company located at No 32 Abuloki street, Iyana-Ipaja, Lagos.
The Lagos Police Commissioner, Marvel Akpoyivo, who declared Nicholas and his boys wanted for alleged murder, told journalists that there is no hiding place for criminals in the state, as he urged police detectives to hunt for the suspect who he said was born on November 19, 1988, according to their record, and his boys all over the country.
Akpoyivo vowed that Nicholas and others at large must but be apprehended, investigated and prosecuted in the court according to the law of Lagos State.
However, when THISDAY contacted the suspect through his company, it was gathered that he had fled Lagos, and that no one knows his whereabouts.
When the reporter finally made contact with his friend, Duke Ifeanyi, he desertionally disclosed Nicholas cinfidel in him via telephone that he wasn't responsible for the death of Mr. Dayo Akanbi, and that his boys had a fight with him which might have led to his death, but because the main culprits were not caught, hence his ordeal as the real killer.
According Nicholas, who Ifeanyi said spoke from his hideout on the phone, "I was in Lagos where I had a construction company working as a curator. One day my apprentices had a fight with my customer which eventually led to the death of the man. Because the police couldn't apprehend my boys, they started looking for me, as well as the family of the man, so I ran to my state, Edo State, in my family home. In my ordeal, my family started giving me problem because of my wife, whom they were not comfortable with. In the process, my wife's hand was dislocated, and I couldn't go to the police for help because the police were looking for me all over in the country.
Ifeanyi quoted his friend as saying that: "I had to run to Kano State which was in religious crises at that time. I don't know what to do as I have no other way to go or who to turn to for help. Please the media should help my tell the world that I wasn't the one who killed Akanbi, I am innocent of the crime they are accusing me of. I have no other option than to turn to God for his mercy as everyone is after me."
The family of Akanbi has however stated that Nicholas must be brought down dead or alive as they won't give up in making sure justice is served.
The younger brother of the deceased, Shola Akanbi, who also talked journalists, lamented that their brother was the pillar and breadwinner of the family, and that now that he's gone, life would not be easy for them.
He called security agencies to fish out the culprits and prosecute them.
Sent from Yahoo Mail on Android